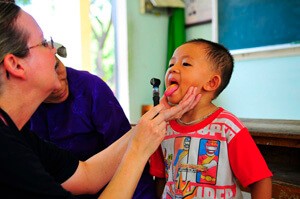 Caring for the little ones is particularly important in our industry.
CEUFast Course Overview: Child Abuse Course
One of the most important things we must know when working in healthcare is how to identify child abuse and neglect. You might be thinking that child abuse is easily identifiable, but it isn't, not always. In some cases, the children are not openly beaten and are abused emotionally or neglected. In other cases, you might suspect child abuse but will find the child unwilling to discuss what might be happening in his or her home. The importance of understanding and identifying child abuse cannot be understated in our profession, and CEUFast offers a (child abuse identification course New York) nurses can take to complete their (New York State mandated reporter training).