When The Nurse's Scrubs Are Off: Making Time for Your Relationships
Written by Kristal Roberts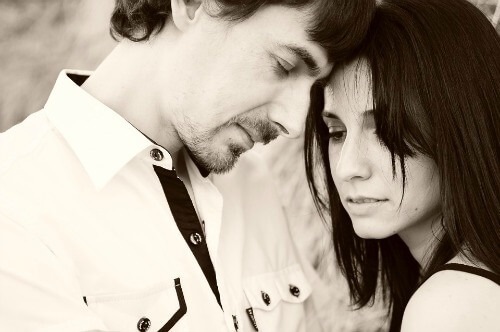 Nothing feels better than a fulfilling relationship, but nursing can be one of the least forgiving careers when it comes to investing the time to make it happen.
Most nurses work long, hard hours.
Even those of us who work three days on, four days off struggle to find balance. Those 12 hour shifts can often morph into 14 hour shifts.
Or you may get a call begging you to cover another shift, cutting into that "four-day weekend". But you do it, because when you were in a pinch, someone has covered for you.
The list of things to do in your personal life continues to pile up, along with the laundry.
Your friends and family mostly subscribe in the 9-to-5 schedule and you often become to ships passing in the night.
Sometimes you're lucky if you can make a birthday gathering or a friends' night out.
Your heart often breaks if you have kids and you've missed yet another performance, or milestone in their lives.
And then there's your spouse. Sometimes your poor spouse unintentionally ends up getting the least of your time and energy.
While our lives can get hectic, it's imperative that you nurture the relationships most important to you. Otherwise, they will begin to starve---and that's never a good thing.
No one ever means to ignore the most important things in life, but it doesn't stop this from happening.
Here are a few ways to make sure you are putting a little more love into your relationships when you're off the clock.
Remain Present Even When You're Not There
No matter how busy the day gets, be sure to take a few moments and call or text during your breaks. This keeps communication open during the day. Just remember to keep this kind of communication light hearted.
Once you see each other, you will feel more connected, and can smoothly transition into your time together. You can also tackle the more serious topics that are best done in person when need be.
Make Affection a Priority
If you were a kissy touchy-feely couple when you first met, find your way back to that. A quick kiss on the cheek, a gentle rub or a squeeze in passing is a simple way to communicate love without saying a word. If you had another way of expressing love and it's sort of "died off", don't feel bad. As you probably know, many people fall out of the habit of doing these little things, but incorporating it now can really help to bond a couple.
Use Babysitter Services Often
If you have children, you know they can be a joy, but they can also drain you of your time and your energy. Even though you love them, it's important for you to make some one-on-one time for you and your spouse so you can take care of the relationship that created them in the first place. If you have family members who can watch your children, use them. If you can invest in a baby sitter, use one. While some might consider that a waste of money, it's more than worth it to reconnect with your spouse.
Make the Time You Have Special
Use the time you carve out for your loved one wisely. Quality can definitely trump quality, so make it count. Doing something simple for your mate that you know he or she loves or appreciates is one way to show you care, especially when they know you're tired or busy. But an option that's even better, is doing something new or adventurous together. If you've talked about jumping out of a plane or attending a festival for years, stop talking about it and do it. Helen Fisher of Rutgers University has published a number of studies on the ways brain chemistry changes when you are in love. Fisher says that doing new things as a couple can stir up the "butterflies" feeling and recreate the chemicals people feel during early stages of courtship.
Look at Your Calendar and Schedule Time Together
Get a calendar, grab your loved one and schedule some time for love. This can mean a date night, or agreeing to take time off together to do something as a couple. If you've been wanting to go to a wine tasting, you both can schedule a long weekend or even a take a normal work off and go do something together during the day. Day dates are often cheaper and can feel pretty special since most people will be busy at work while you're busy falling in love again.
Schedule a Different Time for Home/Life Business
You don't want to spend all of your free time you have talking about money, bills, division of duties and other things that keep your lives in order, so it's best to set aside a specific time to address those issues, whether once a week or once a month. This allows you to check in, make sure you're on the same page, and not have "business" talk rob any more of your precious time than necessary.
Being a busy nurse doesn't have to mean your relationship falls by the wayside. All relationships take hard work, but just remind yourself that it's worth it. Have conversations about what you and your partner need from each other, so it doesn't feel like all the burden is on you, but take note of what the other person says.
If both of you do a little extra work, it's very possible that you'll end up with a better relationship than the average person, because you're actually making plans to protect the health of your relationship. Just take things one day at a time, invest into your relationship and you will reap the dividends.