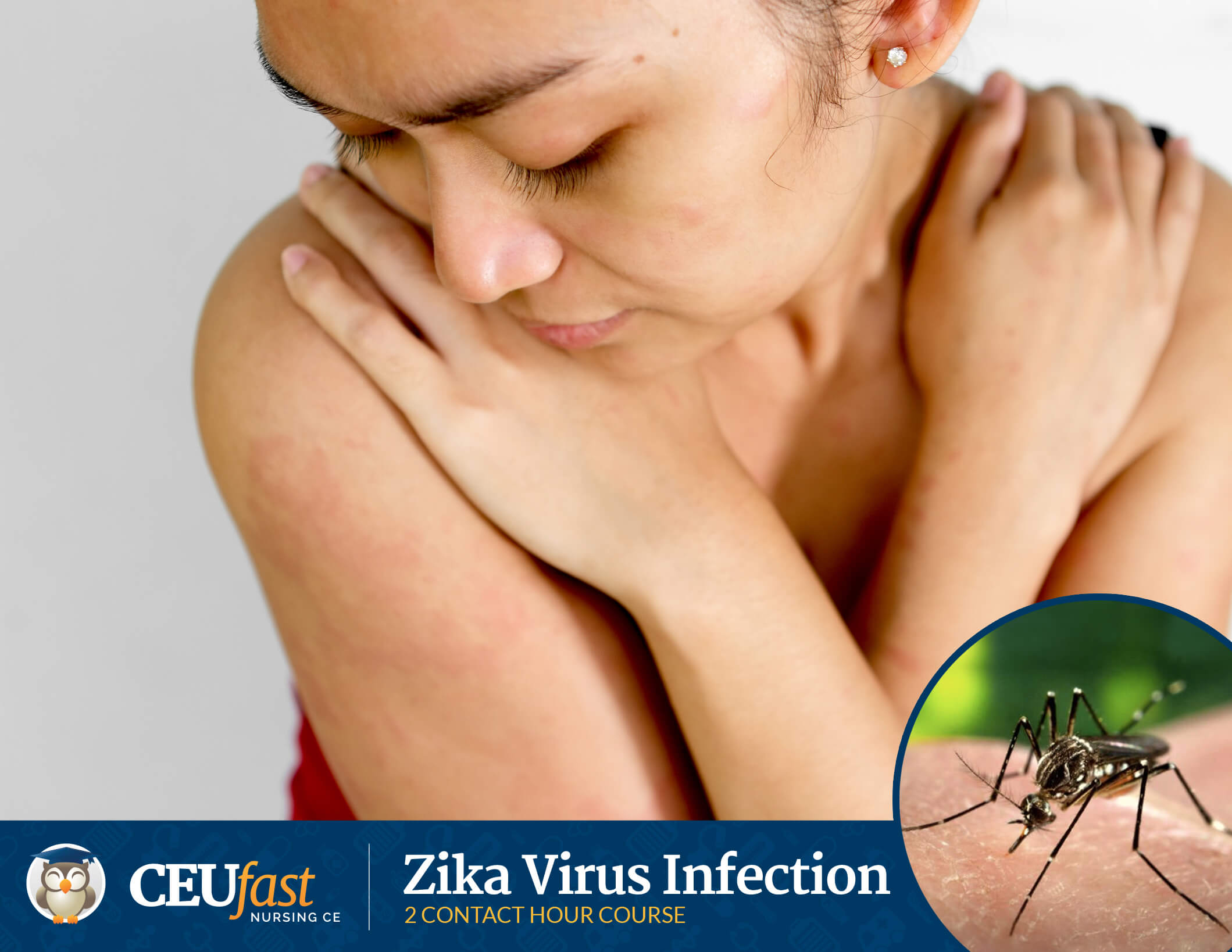 (Lake City, Fla.) With the World Health Organization declaring the Zika virus a global health emergency and the number of cases growing like wildfire, a lot of fear and misinformation is also being spread at a rapid pace.
"Zika is not new. There have been many cases of Zika spanning back to the late 1940's in parts of Africa, then Southeast Asia and the Pacific Islands. The reason why it's become a threat again is because it made its way to the Americas and there was no immunity to Zika, and it took off in crowded locations were the carriers (mosquitoes) could thrive. It was the perfect storm" said Julia Tortorice, RN, MBA, MSN, Nurse Planner and Founder of CEUFast.com, with 38 years experience in the nursing field.
As new travel related Zika cases continue to pop up in the United States, more American healthcare facilities are bound to encounter new patients affected by this virus, so continuing education provider CEUfast is providing a free, 2 hour Zika course to prepare healthcare providers ahead of the wave. CEUfast.com/free-nurse-ce.
"We want to cut through the hype, focus on the facts and give nurses and other health professionals updated information about the virus, its diagnosis and its treatment," said Tortorice.
Zika, primarily transmitted by Aedes mosquitoes, is dominating the health headlines with reports of Zika infections causing birth defects, neurological disorders and other serious health-related complications.
This may be a major concern for pregnant women who have recently traveled to areas with high infection rates. http://www.cdc.gov/zika/
"We want health care providers, especially nurses, to be prepared.They are often a part of the first line of defense, " Tortorice said.
For more information on the course, please email Kristal Roberts at kristal.roberts@ceufast.com or call (904) 844-0345.
CEUFast is nationally accredited as a continuing education provider by the American Nurses Association. We are also an approved provider by the state boards of nursing for Alabama, California, Florida, Kentucky, and Washington DC. For more information, visit https://ceufast.com/about