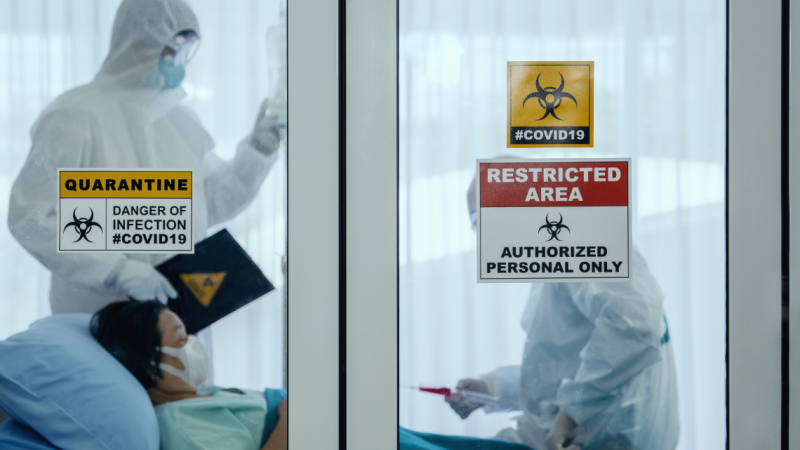 (UPDATE: We have made this course FREE, no subscription required, to receive 1 contact hour for applicable professions)
The escalating outbreak of the Coronavirus Disease (COVID-19) has now brought the death toll to over a thousand people and has sickened thousands more, mainly throughout mainland China.
Due to the continued spread of this disease, CEUfast has worked diligently to launch a Coronavirus Course that implements several plans and procedures constructed by professionals that allows participants to correctly prevent, identify and treat the potentially deadly virus.
The Center for Disease Control and Prevention (CDC) is closely monitoring the outbreak of the novel (new) coronavirus, which was first found in China. The United States government, along with the CDC, have implemented quarantines and medical screenings to try to keep the virus at bay. However, due to the virus's unknown nature, the spread of Coronavirus into the United States seems inevitable and medical facilities and professionals need to be ready.
After taking this new Coronavirus Course, it will allow participants to discuss clinical evaluations of patients suspected with the virus, identify modes of transmission, discuss methods to prevent transmission, identify treatment of the virus, as well as discuss and recommend preparations in dealing with the virus for healthcare facilities.
"Although we haven't seen a big threat of the Coronavirus in the United States just yet, you can never be too ready," said Julia Tortorice RN, MBA, MSN, NEA-BC, CPHQ, CEUfast CFO and lead nurse planner. "With this newest course at CEUfast, we've created an affordable and efficient way for healthcare professionals to learn the facts and implement the best plans and procedures for taking on this potentially deadly disease."
Though the symptoms of this disease might appear as simple as the common cold, the outcome could be fatal. It is crucial for healthcare professionals to know what they are up against, as well as be knowledgeable in how to better protect themselves from the spread of this outbreak.
To learn more about the course, please visit CEUfast.com/coronavirus-disease-2019.
About CEUfast
CEUfast, Inc. is a nationally accredited provider of continuing nursing education by the American Nursing Credentialing Center's Commission on Accreditation.