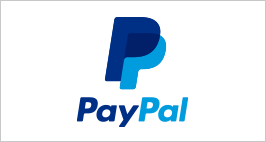 Purchasing online continuing education courses with CEUfast is now easier than ever with the latest payment feature.
CEUfast integrated a PayPal payment option to streamline the CE purchasing process. Now users can select PayPal, instead of a credit card, when signing up for an annual subscription for CE courses.
Submitting payments through PayPal, a digital payments platform, is a convenient option for busy professionals who need to fulfill CE requirements and return to work.
Julia Tortorice, CEUfast CEO and lead nurse planner, is excited for this new payment feature.
"We are so excited to include a PayPal option for our users," Tortorice said. "This is just one more way CEUfast can continue overcoming obstacles for nursing industry professionals to get the education they need in a convenient way."
About CEUfast
CEUfast, Inc. was one of the first CE providers to launch a mobile friendly website platform. The online CE provider is a nationally accredited provider of continuing nursing education by the American Nurses Credentialing Center's Commission on Accreditation.
For only $30 per year, customers can purchase an annual subscription for unlimited access more than 100 online courses in the CEUfast course library. Users can access contact hours anytime, anywhere on our mobile-friendly website.
To sign up for an account, visit ceufast.com/starttoday.
About PayPal
PayPal launched in the late 90s and has grown to have 218 million active account holders. Now the digital payments platform allows consumers to receive money in more than 100 currencies and withdraw funds in 56 currencies in more than 200 markets worldwide.
To learn more about PayPal, please visit www.paypal.com/about