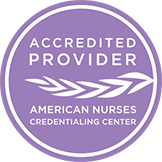 CEUFast, Inc. is accredited as a provider of continuing nursing education by the American Nurses Credentialing Center's Commission on Accreditation. ANCC Provider number #P0274.

Florida Board of Nursing, FBN #50-353.

California Board of Registered Nursing, CEP #13509.

Approved Provider for online courses for Certified Nurse Assistant Continuing Education by the California Department of Public Health, Aide & Technician Certification Section NAC #7037.

Approved Provider for Certified Nurse Assistants by the District of Columbia Board of Nursing Assistive Personnel. Provider number #50-353.

Alabama Board of Nursing #ABNP 1485.

Kentucky Board of Nursing #7-0085.

Iowa Board of Nursing (IBON) Provider Number #379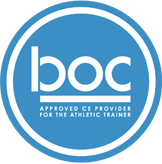 AOTA does not endorse specific course content, products, or clinical procedures. AOTA provider number 9575.
The following is a list to assist you in determining your licensure requirements. For more detail, please contact your licensure board. For general requirement information and licensure board contact information visit our State Board FAQ.