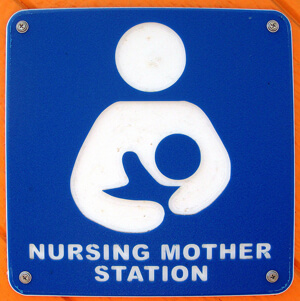 Designated public places offering new mothers privacy while they're out encourage women to breastfeed their babies.
CEUFast Course Overview: Breastfeeding
One of the most natural things to a new mother and her infant is breastfeeding, yet many of America's mothers do not breastfeed their newborns. Lack of support from family and employers, a failure to understand the importance and benefits of breastfeeding, and misconceived stigmas associated with the act are all cited as reasons why breastfeeding has fallen out of favor. The physical and emotional benefits for both child and mother significantly outweigh the reasons for failing to breastfeed, and we health-care practitioners have a responsibility to adequately educate and encourage new mothers to breastfeed their babies. CEUFast offers a breastfeeding certification course designed to help nurses guide their patients into this healthy and loving step of motherhood.