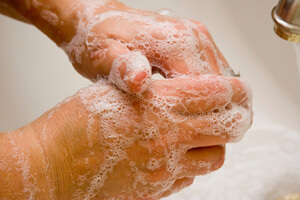 Infection control and barrier precautions go far beyond washing hands.
CEUFast Course Overview: Infection Control and Barrier Precautions
If you are practicing medicine in New York state, you are required to take infection control courses every four years at a minimum. You must also submit proof that you have taken and passed your infection control and barrier precautions course to the state Department of Health. If you fail to do so, you will lose your license. If you are working long shifts and/or raising a family at the same time, it might seem impossible to find the time to take an infection control course. Fortunately, CEUFast offers an NYS infection control course online so you can get the certification you need while you're at home.