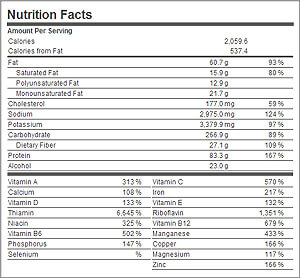 Learn how to read nutrition and ingredient labels and teach your kids the same!
Implementing Nutrition Basics: How to Teach Your Child to Eat Right
Children are notoriously fussy eaters, often preferring sweets to greens. I can't say that I blame them. At times, a candy bar sounds much better than a plate of spinach, but the truth is, obesity is an epidemic in the United States. It's not often the fault of children, either. Part of good parenting is teaching kids about nutrition; don't leave this job to schools. To set a good example, eat right yourself. Here's how to teach the importance of good nutrition to your children.