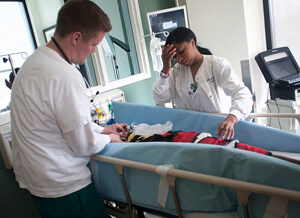 Learn to recognize the signs of PTSD so you can get help if you need it.
Post-Traumatic Stress Disorder in Nurses
We became, or want to become, nurses because we want to care for other people. Our career goal, and the joy that comes with it, is helping an ill person regain their health. Unfortunately, even the best care does not always bring about the desired results, and we lose patients. If you have become attached to that patient, which we all do because we care, the loss can be even more traumatic. Post-Traumatic Stress Disorder, or PTSD, is on the rise in the health care professions, and nurses are particularly prone to this debilitating condition.