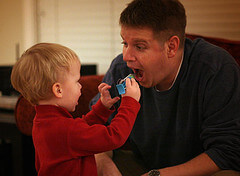 No matter who does the prescribing, dosing, and administering, make sure you know all there is to know about the medicines you are taking!
How Medicine Can Make You Sick
You think of getting better when you think of medicine; you don't think that medicine can actually make you sick. When your healthcare professional prescribes medication for you, the intent is to cure whatever ailment the medicine is formulated to treat. The problem is medication isn't always the best medicine. In rare cases, medication can cause additional illness or even death. Therefore, it is extremely important to keep the lines of communication open between your doctor, your pharmacist, and yourself to ensure everyone understands how your medication affects you.