The Lowdown on the Nurse License Compact (Multi-State License)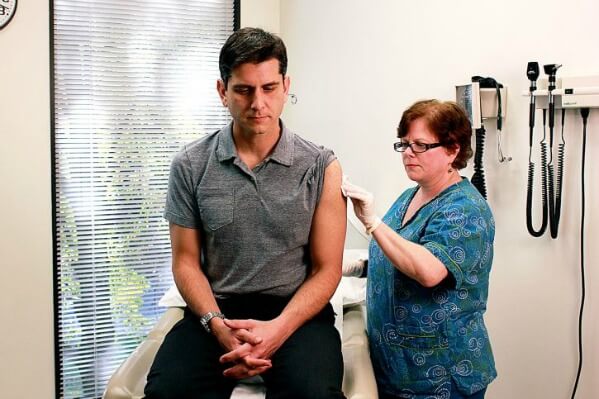 If you are an LPN, RN or APRN who is interested in travel nursing, or even if you're a nursing student who wants to keep your options open, you should consider getting a multi-state license.
Getting a multi-state license can be the gateway to career changing , higher paying opportunities, and at the very least, a wonderful way to move around and explore a significant amount of the United State without having to worry about an additional barrier to entry.
The multi-state license, called The Nurse Licensure Compact was created by the National Council of State Board Nursing in 2000 to simplify to the process of nurses being permitted to practice nursing in more than one state.
Half on the United States is a part of the compact, which cuts out the cumbersome process of nurses reapplying and taking the NCLEX in every state they're looking to practice in legally.
There isn't additional paperwork or any separate application needed to obtain a multistate license. Taking advantage of the compact is as simple as passing the NCLEX in one of the states included in the compact.
So if you're a student interested in this license, it's important that you find a state within the compact in which you would like to work.
You must become a resident of that state before taking the NCLEX.
This means you have to have claimed that state on your tax return to identify it as your primary-residence state.
Also, even though you can practice in several states without taking the NCLEX over and over, you are still responsible for being up to date on the rules of the state enforced by that state's board of nursing. If you want to confirm your licensure status as a multistate license nurse, you can use the QuickConfirm tool at nursys.com. Your status will read either "multistate" or "single state".
To date, there are 25 states participating, including Arizona, Arkansas, Colorado, Delaware, Idaho, Iowa, Kentucky, Maine, Maryland, Mississippi, Missouri, Montana, Nebraska, New Hampshire, New Mexico, North Carolina, North Dakota, Rhode Island, South Carolina, South Dakota, Tennessee, Texas, Utah, Virginia and Wisconsin.
The number is expected to continue growing, but in the meantime, if a state you're interested in isn't covered in the compact, then you will have to acquire a single-state license to practice.
Advanced practice registered nurses weren't previously permitted to get a compact license with an exception for nurses works in a federal facility, but on May 4, 2015, The APRN Compact was created, allowing an advanced practice registered nurse to hold a multistate license with the privilege to practice in other compact states.
If you would like to see your state become a part of the compact, you can petition for your state here: https://nursecompact.org/take-action.htm.
Through this link, you can send a letter to your legislator to let him or her know that you support the NLC.
For more information regarding NCSBN's multi-state license rules visit https://www.ncsbn.org/94.htm or https://www.nursys.com/.