Work from Home: Nurse Edition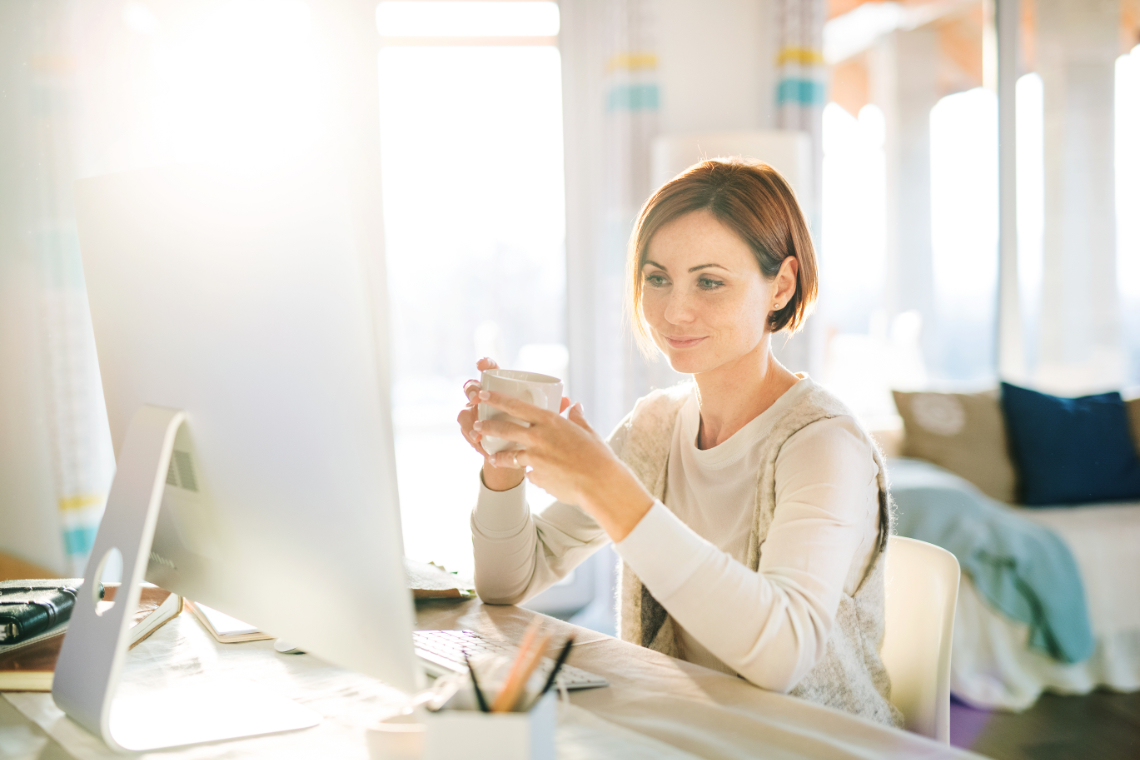 When the global pandemic began to spread across cities and towns around the country back in early 2020, many businesses closed down and people were asked to stay home as much as possible. When this happened, many workers found that they were able to access their jobs remotely from the comfort of their own homes. This paved the way for many work-from-home jobs to pop up on the radar. And when you think of nursing jobs, you typically think of nurses being in hospitals, clinics or other in-person care facilities, right? However, that's not 100% of the case, as nurses are able to work from home and have been doing so for quite some time.
So, maybe you're in the position of searching for a new job. Maybe, you're even thinking that working from home sounds better than physically going in for a job. There are many benefits to working from home, such as less commute stress and working in a cozy environment. There are, however, some disadvantages such as having less social interaction with others and maybe feeling a little more isolated. Sometimes, it all boils down to your personality. Some work better from home while others might work better in a social setting. But before you decide on whether you want to work from home or not, here are a few of your job options.
Work From Home Jobs
Although much of the traditional nursing careers are still at in-person care facilities, the COVID-19 situation we are currently experiencing, has created more work-from-home jobs. More non-clinical nursing jobs are making it easier to work from home while still putting your nursing or medical degree to good use.
Here are a few jobs, according to The Balance Careers that might make you want to re-evaluate your current job for a new job opportunity:
Medical Call Center
If you decide to work at a medical call center, typically they will have you work doing telephone triage, which gives medical advice and checks on the patients' well-being and health habits. Although working in a medical call center doesn't require a ton of medical experience, it does require some. Sometimes, insurance companies and medical business process outsourcers will hire nurses for these positions, which can be permanent or contract work. If you are interested in this line of work, you typically have to complete some type of training online from home. Most often, these jobs are for RNs and BSNs, but some companies may need LPNs for customer service positions.;
Case Manager
Case management has been around for quite some time and has recently been one of the rare nursing jobs that can be turned into a telecommuting job and done from home. As a case manager, you are assessing, planning, implementing and evaluating patient care, while also coordinating treatment plans for your patient. Case managers coordinate patient care, often for large insurance companies, and can be done at least part-time from home. As a case manager, you work with a large collective group of people including physicians, nurses, social workers and other medical and even non-medical professionals. In order to become a case manager, you must require an RN license, and have some type of degree that certifies you have the knowledge for this type of work.
Online Instructor/ Course Developer

Taking classes in person has become less common now that we have the vast technology to do online classes and, not to mention, a global pandemic looming in our midst. As the field of online education grows, more instructors and course developers are needed to meet the demands. This also gives tech-savvy nurses, usually with a master's degree or higher, a chance to work from home, especially if they have some experience with teaching. Typically this job is for online colleges and "brick-and-mortar" schools, as well as private companies that develop courses and training materials.
Legal Nurse Consultant
If you know a thing or two about the law and being a nurse, then this career path is your ticket to working from home. Legal nurse consultants work closely with law professionals and assist them in malpractice cases, insurance fraud cases, personal injury cases, worker's compensation and even criminal cases. From managing and interpreting medical records to coordinating medical exams for clients, this might be one of the ways you can achieve working from home, even if it's only part-time.
HealthCare Recruiter
Due to the high demands of the medical industry, a healthcare recruiter can help an institution find the right person for the job. With the background knowledge of an RN, typically they have a deep understanding of the nursing field and can pick the best-qualified person out of a large pool of applicants. From reviewing CVs and resumes to interviewing candidates over the phone, these tasks can easily be done from home, or at least part-time from home.
Health IT/Nursing Informatics;
Especially in this day and age, most IT jobs require you to be in an office environment, as well as to have the ability to work from home once you fully understand your job responsibilities. As a medical professional working in nurse informatics, your main goal is to improve patient outcomes by maintaining and developing medical data and systems. Many times, you are the bridge between IT professionals and nurses. Although this line of work involves a lot of high levels of technical skill, usually a degree in nursing can help steer you in the direction of working in this field.
These aren't the only work-from-home jobs out there for nurses, these are definitely a few to get you started. So, sharpen up that resume and make your move! Or, maybe you already work in a position that you think might be suitable as a telecommuting job. Perhaps discuss this option with your boss, especially if you feel your quality of work would be maintained, and it would be more convenient for you and may be less expensive for your employer.
What You Need for the Job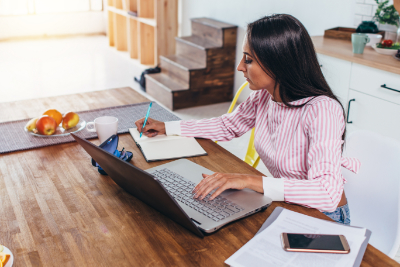 If you decide that working from home is something you wish to pursue, you might have to consider if it's right for you on the home front – literally.
Here are a couple things that you will have to have in order to work from home:
Internet service
Office space
Phone service
Clothes that aren't pajamas
A good desktop setup
An organized space
A time for working
And although some of these are "no-brainers", it's important to realize that when you start working from home it's easy to get consumed by work. So, having a dedicated office space and a time for working is essential to making sure that you aren't over doing it and you are giving yourself some freedom, even when your home and work life are a little more similar than usual.
Having the ability to work from home has given many of us the opportunity to stay afloat during a global pandemic that sometimes forces people to stay home for weeks at a time. And although nursing jobs from home aren't your typical in-person clinical positions, they still use much of the background knowledge you would need in a medical setting. So, maybe you find working with patients to be stressful and you'd rather start working on a computer from home. Well, you're in luck because even as a nurse, you can work from the comfort of your own home.