Taking Off into a Travel Nursing Career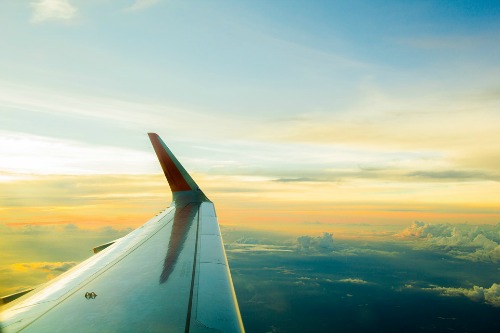 Did you know October 14 is National Travel Nurse Day?
If you are a travel nurse, we salute you're adventurous spirit, and if ever considered becoming one, it's a great idea.
Travel nursing gives you the opportunity to explore the country and depending on how you do it, it can feel like an extended vacation where you get to work and play in new, exciting territory.
As long as you have an RN license and on average, a year or more of nursing experience at the same facility under your belt, the travel nursing world is your oyster!
How It Works
The gig is all about filling in wherever there's a need or an absence at a facility. So perhaps a mother-to-be is on maternity leave or staff is completing extended training, for example.
You typically are placed by a healthcare staffing agency on a contract that ranges from 4 to 26 weeks, in some cases more, in some cases less.
The kind of job you take is all up to you, but you must determine what you want out of your travel nursing package.
Different agencies will provide you with different kinds of payment packages. Remember, these aren't the same as the ones you'd get if it was a permanent job. They may or may not include a number of benefits like 401Ks, housing, travel stipends, medical benefits and rental cars. These contracts have the potential to be a bit confusing, so it's important to really understand what your agreement is before you sign on---but once you do, it's so worth it!
If you think you want to explore travel nursing, one of the first steps you should take is contacting a travel nurse recruiter or agency. Oftentimes they are former nurses who are more than happy to help you with the application process, but keep in mind they do take a percentage of your earnings, so shop around for a deal balancing the lowest fees with the highest base pay and benefits.
Recruiters know what the market is like, what specialties are in demand and which markets are saturated. Once you do find a job you like and decide to accept it, they can also assist with relocation, housing and getting your credentials set up.
Once your contract is done, you can hop to the next assignment available from your agency or you can take some time off. You're in control.
Helpful Links
Here are three of the top travel nursing companies that will get you off to the right start with listed positions and a rundown of their history and employee benefits.
Nurses at Health Providers Choices are considered W-2 employees. They specialize in placing nurses and offer assignments ranging from a month to six months. They are known for exceeding the expectations of patients as well as their employees. The company is owned and operated by nurses.
TaleMed has a wide variety of travel nursing opportunities all over the U.S. in every single state. This allows for them to place nurses within 24 hours if the nurse is able to and has met all official requirements. They provide medical, dental, AD&D, and 401K is available. They also provide short and long term disability and 100 percent of your malpractice is paid for by the company.
Premier Healthcare Professionals
PHP places R N's LPN's, OT's, ST's and PT's in every state. They also have some international assignments at times in England, Australia and South Africa. The level of care and support provided to their healthcare professionals is their major focus.
When you're a travel nurse, more often than not, there's some tax free money headed your way. Here's what travel nurses should know about taxes, stipends and tax free money: http://blog.bluepipes.com/category/travel-nursing/salary-pay/taxes-and-tax-free-money/page/2/
If you're interested in traveling beyond the United States and becoming an international nurse traveler, this is a great resource to get you started: http://nursetraveler.org/
The possibilities are truly endless and you'll be hard pressed to find a "dull moment" in this line of work.

Are you a travel nurse? Tell us about your career in the comments!