A Positive Outlook for Future Nurse Opportunities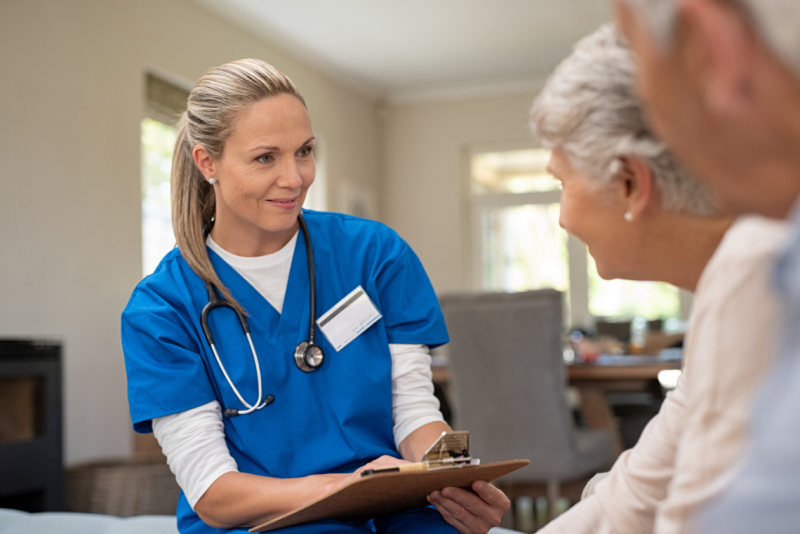 As with any industry, the job market tends to fluctuate from year to year with employment numbers, salary rates, and the future outlook for that particular job occupation. For the nursing industry, however, there has been a steady increase in jobs over the past years, and it continues to look brighter towards the future.
Nursing, in some form or another, has been around for hundreds of years. And according to the U.S. Bureau of Labor Statistics, the employment of healthcare occupations is projected to grow by 14 percent from the year 2018 to 2028, making it one of the fastest growing occupations in the country. By 2028, projections show that the industry would add roughly 1.9 million new jobs.
For the nursing industry in particular, the employment rate for Registered Nurses is projected to grow 12 percent over a ten-year span from 2018 to 2028. So, what exactly is causing this upward growth in the industry? Experts agree on a few different reasons for the positive outlook:
Increased emphasis on preventive care: As we continue to age and go through life, preventative care focuses on including routine physicals, immunizations, screenings, and counseling that is designed to help you manage and retain a healthy lifestyle. Over the years, preventative care has become a more common practice and routine among healthcare professionals.
Growing rates of chronic conditions: Chronic conditions, such as heart disease, cancer, and diabetes are the leading causes of death and disability in the United States. Outpatient care centers, where patients do not stay overnight, are expected to see a faster growth average due to same-day treatment options, such as chemotherapy, rehabilitation, and surgery.
High demand in healthcare services for baby-boomers: As the baby-boomer generation continues to live longer and more active lives, the nursing industry will see growth potential in long-term patient facility centers and residential or home healthcare settings. With more nurses reaching retirement age, this will also open the door with new opportunities for nurses that are new to the industry and looking for employment.
Overall, job opportunities in the nursing industry look positive for anyone who is currently in the field or possibly contemplating switching new careers. And due to the demand in nursing jobs, salary wages will most likely continue to increase and remain at competitive rates throughout the United States.
Luckily, we now have a new feature such as the CEUfast Nurse Salary Guide to help see how much you could possibly earn while practicing your nursing profession anywhere in the United States.
While using the guide, you can simply choose a state by using the top left menu or by clicking directly on the state that you're interested in viewing. For example, if you want to see how much a nurse makes in the state of Georgia, scroll to the state in the menu or click directly on the map. From there, you can scroll through the page and find the salary comparisons broken down by profession and by region.
Perhaps you are interested to see if nurses in the neighboring state of Florida would better fit your financial goals, you can easily navigate to another state page by clicking on the upper left state drop down menu. The CEUfast Nurse Salary Guide will easily provide you all the statistics and comparison information you need to make your decision on where to practice your nursing profession.