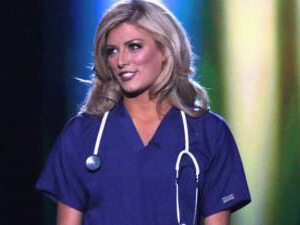 Comedian Joy Behar learned an important lesson over the last 24 hours.
DONT. MESS. WITH. NURSES.
The hashtag #NursesUnite took over social media after Behar made comments that made nurses across the world see red.
It all started when 22-year-old nurse Kelley Johnson, who was running as Miss Colorado in the Miss America pageant, performed a rather unusual, but amazing monologue in the talent portion of the competition.