CEUfast is Partnering with Providers to Meet the Hands-on Requirement for Florida LPN IV Certification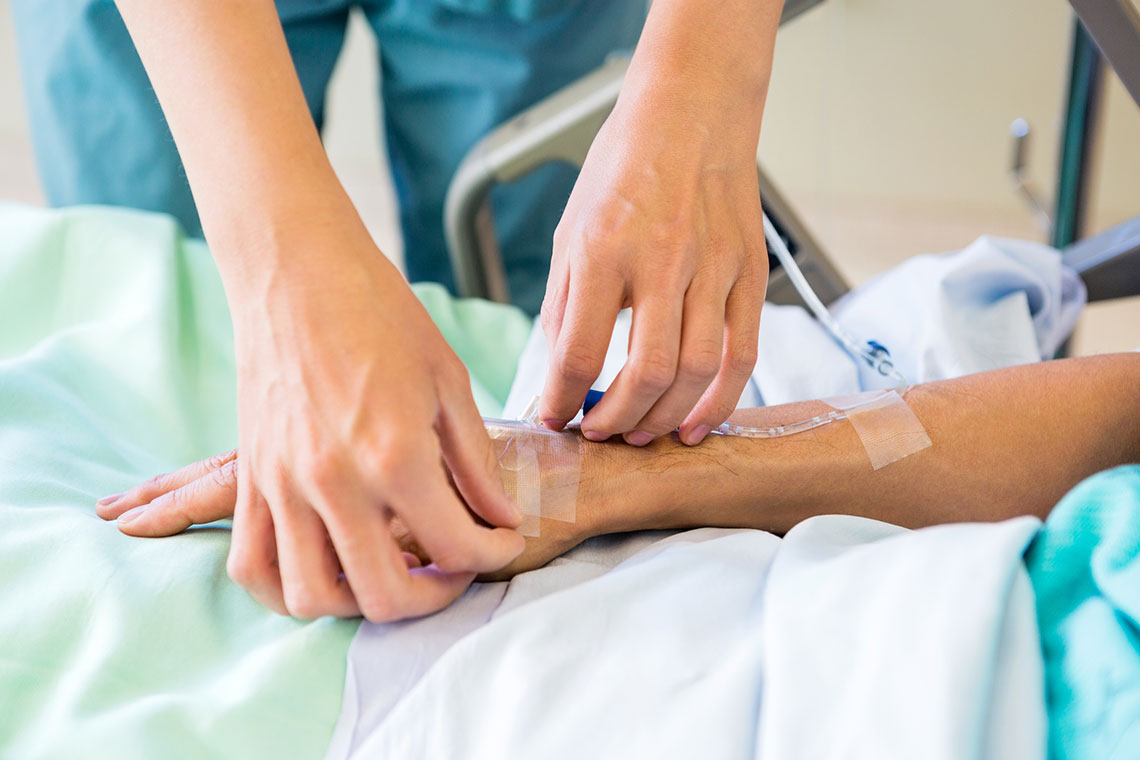 CEUfast is proud to announce we have developed a series of courses that meet the 24 hours of the online portion of the LPN IV Series continuing education. Additionally, we are partnering with facilities to provide the required 6 hours of hands on skills practice. With the combination of written and hands-on training, students are able to fulfill the 30 hour requirement for Florida LPN IV Certification.
Julia Tortorice, CEUfast CEO and lead nurse planner stated "Contact hours for LPNs in any state are earned by completing this course. This is part of a series of 24 contact hours of courses to prepare for LPN IV Certification in Florida. Florida certification participants must schedule a 6-hour hands-on class and return demonstration to complete IV Certification. The 6 hour hands-on class is not provided by CEUfast.com".
By working with on-site instructors, CEUfast is able to provide 24 of the 30 required intravenous therapy education hours for students completing the live demonstration portion of the requirement. Together providing a comprehensive Florida LPN IV certification program.
What is IV Therapy:
"Administration of Intravenous Therapy" is the therapeutic infusion and/or injection of substances through the venous peripheral system, consisting of activity which includes: observing, initiating, monitoring, discontinuing, maintaining, regulating, adjusting, documenting, planning, intervening and evaluating.
Florida LPN IV Certification requirements:
As stated in the Florida Administrative Code & Florida Administrative Register Rule 64B9-12.005: "The Board recognizes that through appropriate education and training, a Licensed Practical Nurse is capable of performing intravenous therapy via central lines under the direction of a registered professional nurse as defined in subsection 64B9-12.002(2), F.A.C. Appropriate education and training requires a minimum of four (4) hours of instruction. The requisite four (4) hours of instruction may be included as part of the thirty (30) hours required for intravenous therapy education specified in subsection (4), of this rule."
CEUfast has developed 8 online courses, which total 24 hours of online continuing education, for the LPN IV Series:
These 24 online contact hours together with 6 hour of hands-on curriculum satisfies the Florida LPN IV education requirement. Additionally, all certificate hour earned for the State of Florida are electronically reported directly to CEBroker as part of the program package.
About CEUfast.com:
CEUfast, Inc. is an accredited provider of continuing education by the American Nurses Credentialing Center's Commission on Accreditation (ANCC provider #P0274) and the Florida Board of Nursing (provider #50-353) for mandated Florida approved courses. With an offering of over 170 courses, CEUFast is committed to providing quality nursing education for the low cost of $39 per annual subscription, to nurses all over the United States. Allowing students to complete their continuing education renewal hours with one provider in a convenient online method.
Co-Providers with CEUfast.com for LPN IV Certification:
CEUfast is seeking additional co-providers to facilitate the 6 contact hours of hands-on curriculum. Therefore, we have designed a program to make it convenient for instructors to help their students fulfill the Florida LPN IV certification requirements.
Co-providers will be responsible for paying a licensing fee, creating the hands-on portion of the training, with content based on the objectives of the LPN IV Certification requirements. CEUfast will provide co-providers with an organization account with CEUfast.com, and upon curriculum acceptance the providers would be working under CEUfast, Inc's accreditation for certificate issuance and electronic reporting to CEBroker.
Organization accounts allow the co-provider to view their participating users transcripts, view, print and email their certificates of completion, access reports to determine their course progress and purchase subscriptions that can assign to their students.
If you are interested in becoming a co-provider, or would like additional information, please email us at CEUfast.com/help.