Helping Nursing Students Through the Pandemic
Written by Ann Forgione, RN, MSN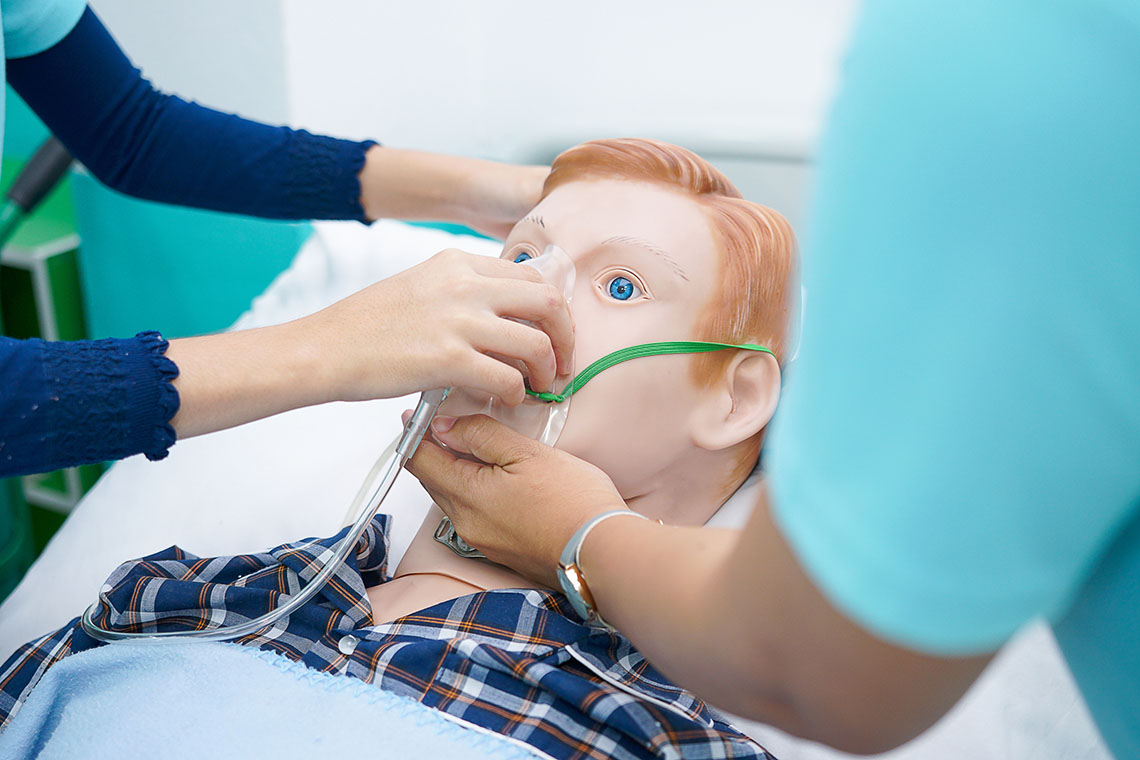 Timing
Nobody asked for the pandemic to hit the healthcare field, and it took us all by surprise. What came at the front-line nursing staff couldn't have been more stressful for us. Not just the fear of the unknown but how this would change what we did, how we did it, and how long it would last. However, some nurses were probably more affected by the pandemic than those on the front line, and those would be the nursing students who happily signed up for those initial classes and were accepted in their first semester of nursing school at the beginning of 2020.
Consequences
I want to start by saying that I love to hire new graduate nurses, as they have no bad habits and truly soak up all the knowledge handed to them in their fields. If you place them with trusted core staff, they will succeed. Starting with the interview process, you can match them with someone with the same personality. Think of that one person that this new candidate reminds you of. If you place them together, the trust and relationship will most likely last throughout their career.
As a leader trying to recruit and retain new staff within several different departments, it was evident that some recent graduates that came out of school in early 2020 needed a little more hands-on experience in their clinical rotations. After the summer of that year, we saw some falter in their interactions with patients, so teaching them to listen and communicate with their patients became an integral part of their orientation. The simulation labs taught them the techniques they needed, but to truly understand their patients, they also needed to converse with them to see their mindset, the degree of their disease path, and their next steps.
Support
The next step in helping these new nurses was weekly one-on-one meetings with the preceptor. It is essential to follow up on any issues and pull in the education department if need be, as occasionally, you cannot get to it all on your own. Showing support is paramount in making them successful, which also builds the relationship between you and your staff. Showing them that you care enough to follow up and support them will assist in open communication in the future.
At the end of the day, about 40-50 percent of the newly hired graduates needed a couple of extra weeks of orientation and support to make them successful. This extra time given to them was paramount in getting them on track and letting them be more comfortable with their skills. After all, patients can tell you what you need to do next if you take the time to listen. Bedside shift reports, safety, or shift huddles can give you the tools to be more effective in your role. As a leader, taking the time to mentor and listen to the staff is just as important. Speaking in layman's terms to newer nurses to help explain more complicated issues is your role in their growth. Seeing them put it all together is your reward. The more time you put in upfront is well worth it in the long run.
Unexpected side effects
What I did see was an unexpected recruitment issue. During the pandemic, some nurses with only 8-9 months of experience applied for positions and were expected to be paid the same as nurses with 8-9 years of experience. Agencies were paying mega bucks during that time, and I can't say I could blame them for going after that kind of money, but the pool of applicants was large, and usually, the more experienced were chosen. During this period, I conducted interviews with hundreds of nurses. Additionally, I received feedback from several nurses in school during the pandemic who could not secure work in an acute care hospital due to a lack of clinical rotations in those acute care facilities. They were required to take positions in rehabilitation facilities to obtain the clinical acumen that would allow them to move into acute care. While I was surprised, I understood it. Many of the rehab facilities that I am familiar with have very high acuity; therefore, those nurses are just as capable on a regular med/surg unit. One recruited from one of the rehab facilities had her Wound Certification and was a supervisor. Why wouldn't I take her?
Overall
At this point, I am glad the pandemic is over, and we are moving in the right direction. Hospitals are seeing a return of committed staff as full-timers. Staffing is stabilizing, and nurses are happier. The aftershock of the pandemic still lingers for some. It was a horrific time for all involved. Nurses are true heroes, and I am thrilled to be a part of this great profession.
What takeaways can you share about the state of recruitment and retention that you noticed during the pandemic?
What are your hiring practices? How do you match your new nurses with one of your core staff?
About the Author:
Ann Forgione started as an LPN in New York, moved to Florida, and obtained her RN in 1995. She earned her Bachelor of Science from National St. Louis University in Healthcare Leadership in 2003. Ann continued on to receive her Bachelor of Science in Nursing in 2009 and Master of Science in Nursing in 2011 with a concentration in Healthcare Leadership, both from Nova Southeastern University. She has been in leadership roles since 2006.
Ann is an independent contributor to CEUfast's Nursing Blog Program. Please note that the views, thoughts, and opinions expressed in this blog post are solely of the independent contributor and do not necessarily represent those of CEUfast. This is not medical advice. Always consult with your personal healthcare provider for any health-related questions or concerns.
If you are interested in learning more about CEUfast's Nursing Blog Program or would like to submit a blog post for consideration, please visit https://ceufast.com/blog/submissions.