Hepatitis A Outbreak: What you need to know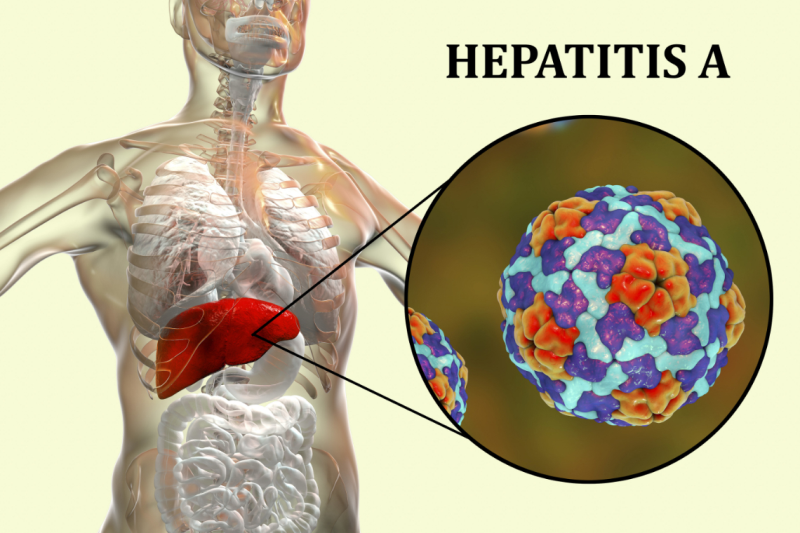 The recent number of Hepatitis A cases reported in the state of Florida has escalated dramatically over the past year with over 3,200 confirmed cases, according to the Florida Department of Health. From January 1, 2018 to December 14, 2019, there have been a total of 3,826 cases reported throughout different areas around the state.
Due to the number of rising cases throughout the area, the Florida Surgeon General Dr. Scott Rivkees declared a Public Health Emergency a few months ago in August 2019, as the state works to gain control over the current national outbreak.
While Florida isn't the only one seeing a large number of case outbreaks, it's one of the top states with the most cases confirmed. Therefore, state officials are working with healthcare providers on emphasizing ways to combat the virus.
Message from the Florida Surgeon General Dr. Scott Rivkees:
"I am declaring this Public Health Emergency as a proactive step to appropriately alert the public to this serious illness and prevent further spread of Hepatitis A in our state."
"The best way to prevent hepatitis A is through vaccination. It is important that we vaccinate as many high-risk individuals as possible in order to achieve herd immunity. I will continue to work with Governor DeSantis and Lieutenant Governor Jeanette Nuñez to take proactive steps to protect the health of Florida's residents and visitors."
What is Hepatitis A?
According to the Centers for Disease Control and Prevention (CDC), hepatitis A is a vaccine-preventable, communicable disease of the liver that's caused by the hepatitis A virus (HAV). When you hear about hepatitis A, you may think about contaminated food and water, however, in the United States, it's most commonly transmitted person-to-person through the fecal-oral route.
When looking for signs or experiencing symptoms of hepatitis A, you may need to look for:
Fever
Fatigue
Loss of appetite
Stomach pain
Nausea/Vomiting
Diarrhea
Clay-colored stools
Joint pain
Jaundice (yellowing of skin and eyes)
Hepatitis, by definition, means inflammation of the liver. In the United States, the most common hepatitis viruses are:
Hepatitis A virus
Hepatitis B virus
Hepatitis C virus
Once the virus is contracted, hepatitis A can range from a mild illness lasting a few weeks to severe illness lasting several months. And although rare, the virus can cause death in some people, according to the CDC.
Hepatitis A is spread from person-to-person when someone unknowingly ingests the virus from objects, food or drinks that are contaminated by small, undetected amounts of stool from an infected person. The virus can also be spread from close personal contact with an infected person, such as through sexual activity or caring for someone who is ill.
What's the best way to prevent infection?
The best way to prevent hepatitis A is through vaccination. In order to get the full benefit of the hepatitis A vaccine, more than one shot is needed. However, the number and timing of these shots depends on the type of vaccine that's given. The other way to best prevent contracting this virus is to practice good hand hygiene, including thoroughly washing hands after using the bathroom, changing diapers and before preparing or eating food.
In Florida, the Florida Department of Health has noted that the key to controlling the outbreak is vaccinating individuals that are at high risk for contracting hepatitis A, which includes:
Individuals experiencing homelessness
Individuals experiencing addiction
Individuals in an emergency room or other acute care setting, after being administered an opioid antagonist, such as naloxone
In addition, the state says that individuals who are at risk for serious outcomes also need to be vaccinated, which includes:
Individuals with chronic liver disease
Individuals over 60 years of age with a serious underlying condition, such as diabetes mellitus and cardiovascular disease
Individuals with clotting factor disorders
If you feel you or a loved one may be experiencing signs and symptoms of the hepatitis A virus, please be sure to consult with your doctor immediately. Feel free to download the Hepatitis A Public Health Emergency PDF for any additional questions and resources.