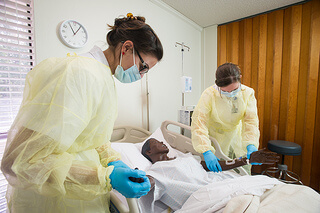 Nursing school will be an extremely rewarding and busy time in your life!
Prioritizing While in Nursing School
Congratulations! You're considering or have already embarked upon the journey of becoming a nurse. I can think of few professions that carry more rewards than nursing. Being a nurse takes a special kind of person, one who is caring yet capable of working under extreme pressure. Multitasking is a nurse's best friend: You will need finely honed multitasking skills once you graduate and become a nurse. Prioritizing while in nursing school will help you develop those critical multitasking skills as well as get you to graduation relatively unscathed.