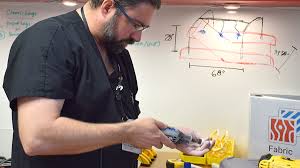 As a nurse, you come in contact with problems all the time and you likely Macgyver your own solutions everyday.
If you've ever wished for the ability to create real tools that would make your job easier or make your patients more comfortable, you may get an opportunity to do just that---if you find your way to a MakerHealth Space.
The MakerHealth Space spawned from the makerspace movement.