How Nurses Help Fight the Opioid Epidemic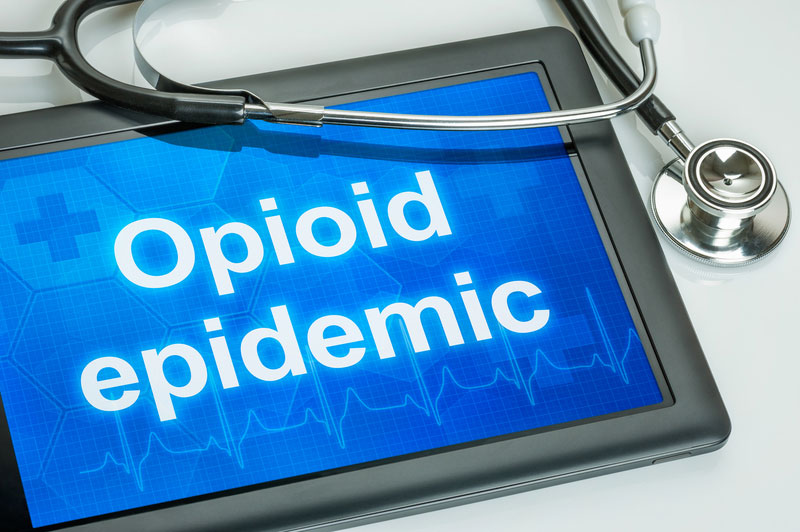 As we know, prescription medications play an important role in the health of millions of Americans. But when expired or unused medications are allowed to remain in our cabinets or in our homes, they can pose a serious health risk. Additionally, as the medication is left or forgotten, the chances of it circulating back into the public is of serious concern. A U.S. government report shows that more than half of all people who first misuse prescription drugs get them from their friends, relatives or simply take them without asking.
A nurse, is in a key position to help reduce America's opioid epidemic. From education related to drug abuse to being an encouraging factor for patients to properly dispose of unused medication, the field of nursing has made strides in helping U.S. citizens with this devastating issue.
Education and Examples of change:
Executive Director and Associate Chief Nursing Officer of Advanced Practice Nursing at Cleveland Clinic, Meredith Llahl-Foxx, MBA, MSN, APRN, recently expressed how nurses were particularly motivated to participate in their opioid task force at the Cleveland Clinic. But with the chances of burnout and stress related to the nursing field, additional resources needed to be made available. Therefore, with the development of this opioid task force, nurses participated and contributed in three focus areas: Clinical care, Health policy and Education and prevention. Thru this collaboration, they examined alternatives to pain medication, identified funding for opioid epidemic as part of legislation to encourage pregnant women with addiction to get treatment, and developed a caregiver education program that teaches strategies for handling addicted patients and how to better control their own "compassion fatigue".
In 2015, the American Association of Colleges of Nursing joined with more than 40 healthcare provider groups to announce efforts to address the prescription drug abuse and heroin epidemic in the United States. In this effort, they developed webinars for nursing students and faculty on opioid prescriber practices.
American Nurses Association created a series of helpful resources outlining best practices, ineffective pain management and proposals for how the opioid epidemic can be improved on a national level.
Encourage patients to participate in the National Prescription Drug Take Back Day:
The Prescription Drug Take-Back Day is a nationwide, initiative by the U.S. DEA, Federal, State and local partners. Per the Diversion Control Division of the U.S. Department of Justice, Drug Enforcement Administration, "The National Prescription Drug Take Back Day aims to provide a safe, convenient and responsible means of disposing of prescription drugs, while also educating the general public about the potential for abuse of medications." It was developed as part of the 2010 initiative to help citizens dispose of potentially harmful, unwanted, unused or expired prescription medication. The event is held twice a year, once in April and once in October.
The next DEA sponsored National Prescription Drug Take Back Day, is scheduled for October 27, 2018. Per the United States Drug Enforcement Administration, May 2018 press release, the DEA brought in a record number of unused pills during their April of 2018 National Prescription Drug Take Back Day event. With over 6,000 sites across the country, nearly 475 tons of potentially dangerous expired, unused and unwanted prescription drugs were destroyed.
"Today we are facing the worst drug crisis in American history, with one American dying of a drug overdose every nine minutes," said Attorney General Jeff Sessions.
Besides the "take back day", year-round drug disposal collection sites have been made continually available. You can locate a collection site near you by visiting the Controlled Substance Public Disposal Locations searchable site. The FDA also released "Where and How to Dispose of Unused Medicines" guidelines, incase participation in the scheduled Take-Back Day is inconvenient for consumers.
Identifying the problem:
Nurses are often the point of patient contact, where the patient seeks support and understanding, when dealing with addiction. Thru direct comments or subtle hints, the patient may feel more comfortable discussing possible drug abuse issues with their nurse. Therefore, the ability of the nurse to identify these potential risks, is a very valuable asset. As stated by Karen McLeod, BSN, RN, MS and director of nursing for High Focus Centers in a College of St. Scholastica article, "Nurses play a critical role in identifying patients with opioid addiction by using a caring, empathetic and nonjudgmental approach", which is a life saving attribute.
Additional information and education can be found here: