Advancing Your Nursing Career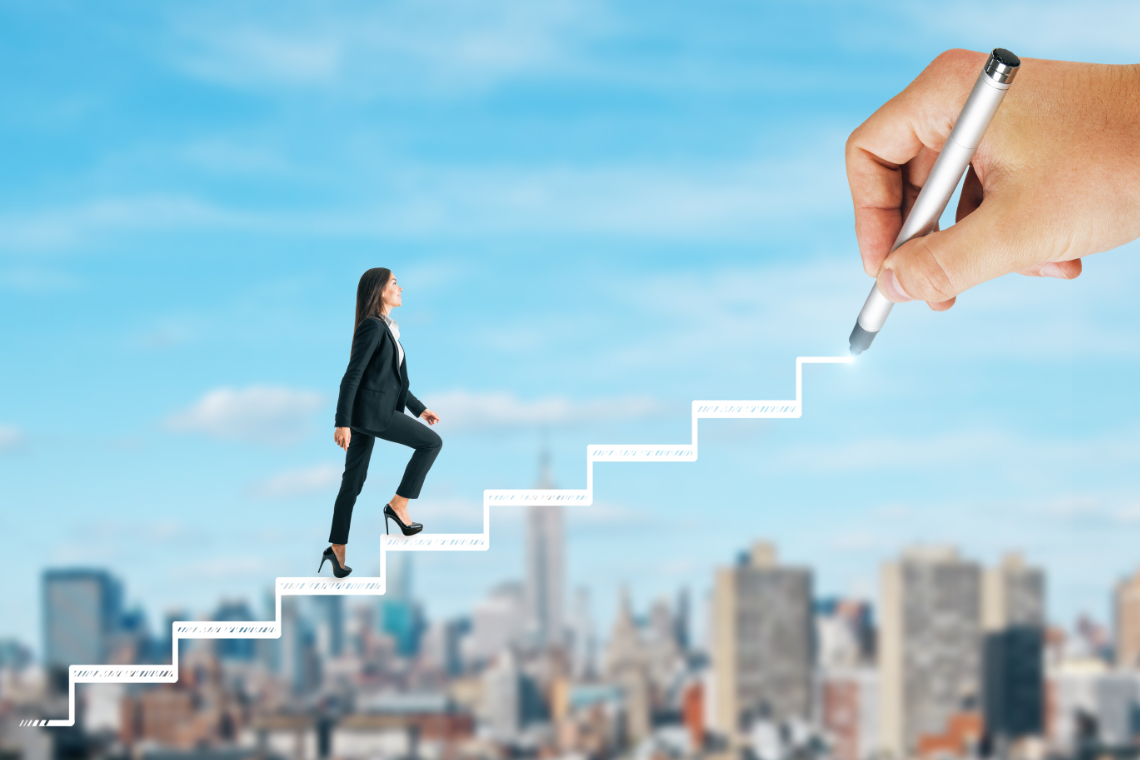 Are you ready to take the next step in your career? Maybe you feel like you need to take on more challenging tasks or even take on more responsibility? Or, perhaps you feel like you need to take your career path in a different, but still upward movement? Either way, it's good to research and figure out how to improve the things you need to get that next promotion.
There are many reasons to pursue a higher position or more responsibility with your job. In fact, registered nurses that hold a bachelor's degree tend to go on to become more specialized in their field, hold management positions, become educators or go on to advanced nursing jobs, such as a nurse practitioner, midwife, or anesthetist. So, let's discover a few reasons you might find yourself needing a better job.
Reasoning for Career Advancement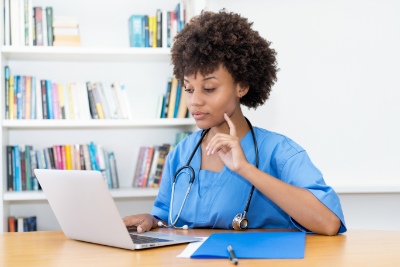 When you continue your education and advance your career as a nurse, many times – similar to other career paths – you find that these advancements in your job title also come with an increase in salary or hourly wages. Another way to say it more simply would be: With greater responsibilities comes great compensation.
Luckily, there are nurse salary guides that can give you a glimpse of what to expect to make when pursuing a certain job. In fact, according to CEUfast's Nursing Salary Guide in Florida, here are the average salary comparisons:
Registered Nurse

Hourly Average: $30
Weekly Average: $1,206
Monthly Average: $5,228
Annual Average: $62,737

Nurse Practitioner

Hourly Average: $50
Weekly Average: $2,008
Monthly Average: $8,701
Annual Average: $104,417

Licensed Practical Nurse

Hourly Average: $21
Weekly Average: $831
Monthly Average: $3,599
Annual Average: $43,192

Nurse Anesthetist

Hourly Average: $70
Weekly Average: $2,792
Monthly Average: $12,098
Annual Average: $145,179

Nurse Midwife

Hourly Average: $44
Weekly Average: $1,740
Monthly Average: $7,540
Annual Average: $90,478
Another reason you may try to advance your career is to improve your overall job satisfaction. Unfortunately, it's not uncommon for registered nurses to experience burnout after years of attending to patients and working in high-stress environments. So, reaching out for a more stable change of pace is what you might need to feel more at place in your new role. And, as a bonus, APRN's have recently seen an uptick in needing more positions filled around the country during the growing primary care physician shortage.
So, what are you waiting for? Maybe you need a little guidance as there can be a lot of information all at once that can get overwhelming. Let's go over the first couple of steps you can take to ensure an advance in your career as a nurse.
Advancing Your Career

Many times, there are several different fears or struggles that we have that might keep us from going further in a job or career. The fear of it taking longer than expected with years of schooling, failing classes or even going into debt more than you thought could all keep you from going further. However, there are several guides to help you along the way.
According to a few experts from nursingjobs.com, here are a few ideas to further your career:
Invest in your education: As with many possible career movements, they can't be made without continuing and furthering your education; whether it's getting a degree or completing a certificate or just taking extra CE's when available, you are taking steps toward advancing your future; it's also important to know that it is possible to pursue furthering your education while also working, which sometimes is expected when you enter into some programs that use working as a form of requisite for the class.

You might also want to look into receiving additional degrees that pair well with your line of work, such as earning a MSN/MBA, which can provide a master's level of working while also having a background in business fundamentals for health administration.

Build and utilize your networks: Building a network around you is important in any field you work in, especially when you work in the healthcare industry; try to network within your healthcare organization and outside of it as well – by meeting new people, you can exchange ideas and gain information about new approaches to solve common problems.

It's also good to join professional networks, such as the American Nurses Association and your state's nursing association; while networking is important for career advancement, it should also be seen as a source of learning and bringing new ideas to the table.

Establish a mentoring relationship: Finding a mentor-mentee relationship is really good to advance your career, but can be tricky to find; it's important to state your interest in receiving wisdom, advice and coaching from successful professionals that might help you out; You can also try joining groups that offer mentorships and see how that goes.
???????Always pursue professionalism: It's important to remember that staying professional can mean maintaining professionalism on and off the job; most times, the key components of nursing professionalism means being honest, maintaining confidentiality about patients, offering respect for the individual, cultivating strong interpersonal skills in dealing with people, keeping a positive attitude and maintaining competency and keeping up to date in one's work.

It's common practice nowadays for employers to take a peek at a candidate's Facebook page or personal website to get an idea of who they are trying to hire; so it's a good idea to keep pictures and content professional enough to keep a good impression.

Continue personal and professional development: As you continue down your career path, the more development you make, the more of a positive impact that you can have on your line of work; try focusing on communication skills, such as conflict management, active listening and clear, effective writing, as well as honing in on problem solving skills.
In addition to continuing and earning your education, there are also certain certifications that may require less school but will allow you to work in a more specific area. Types of clinical specializations for practicing registered nurses include, adult and pediatric critical care, cardiac surgery, progressive care, dialysis, and gastroenterology. There are also certifications geared toward future nurse managers, administrators, and executives offered by different organizations. Pursuing a certificate in a specified field or specialty is a great way to advance your career.
So, keep your head up and keep your eye on the goal, as well as keep pushing yourself and reminding yourself why you decided to advance your career in the first place. Maybe you are looking to be a role model for your children or perhaps you are just ready to bring more money home for your family. Whatever the case may be, it's never wrong to try and make yourself better.
And, lucky for you, being in the healthcare field will always have its perks of needing healthcare workers due to a high demand in the industry. Typically, no matter what state you move to, there will be a demand for nurses of all kinds, and that may never slow down either. With more and more people growing older and with the current pandemic, there will be a high demand for healthcare workers for the foreseeable future.