New 2015 Requirement for Florida Nurses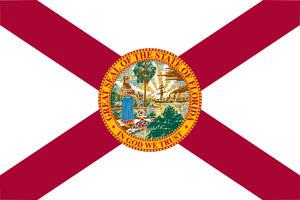 Florida Nurses, as your April and July deadlines draw near, don't forget to take care of the new Laws and Rules requirement needed to renew your license.
The Florida Board of Nursing established that LPNs, RNs, Clinical Nurse Specialists and Advanced Registered Nurse Practitioners need 2 hours of continuing education on the laws and rules on the practice of nursing in Florida.
The requirement goes into effect starting this year, beginning with Florida renewal deadlines in 2015. These 2 hours go toward your 24 contact hour requirement.
Per usual, Florida nurses are required to take a one-time (1) contact hour HIV/AIDS course before a nurse's first license renewal deadline.
Florida nurses must also take a 2 hour Domestic Violence CE every third renewal period. Take Course Here
We also have over 90 high-quality, peer-reviewed courses that are as interesting as they are educational.
Some of our most popular courses include:
Infection Control and Barrier Precautions:
This course prepares healthcare professionals to adhere to the correct principles and practices of infection control. You will learn the modes of transmission, understand the use of engineering and work practice controls, select and use appropriate barrier protections, create and maintain a safe environment and prevent and manage infectious and communicable diseases.
Alzheimer's and Dementia:
This course gives an overview of dementia and emphasizes how to manage the disease. You will know how to identify the different stages of dementia, the causes, the different diagnostic tests that identify dementia, medications and the methods of treatment.
Child Abuse:
This course covers how to identify physical and behavioral indicators of child abuse. It explores the impact of abuse on children and the expectations of healthcare providers to report child abuse.
You can find all of these lessons and much more in out 100+ course catalog: View All Courses