Why the 'Baby Nurse' Business is a Great Opportunity for Real Nurses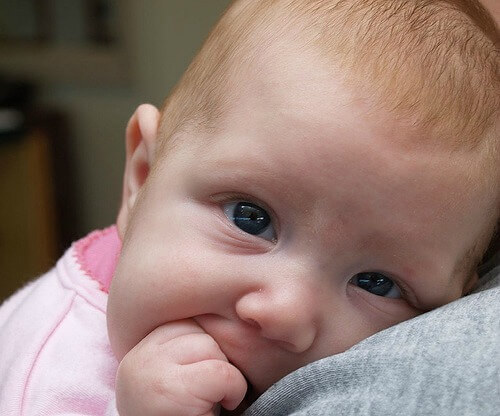 Christina Rutz/Flickr.com
Do you know many nurses making over $100 an hour? It's not something all that common, but if you're a nurse who happens to love babies, you may want to consider jumping on the "baby nurse" career path.
No, we aren't talking about neonatal nurses, we're talking about baby nurses, who have reportedly $150 an hour or more in places like New York City and up to $35 on average.
Baby nurses are often hired by entrepreneurial, career driven parents with demanding schedules or new parents who simply just need help transitioning from hospital to home, learning to care for their child and/ or develop baby care routines.
The title "baby nurse" isn't always accurate as it's a colloquial term referring to a newborn care specialist who may or may not actually be a licensed nurse, but ideally has some kind of training in child care or is highly skilled in infant care and helping parents care for their children.
The good news?
Real nurses have much more credibility and can earn much more.
Haleigh Almquist is the owner Hush Hush Little Baby, a baby care specialist agency in its sixth year, serving clients in Maryland, Washington, D.C., Northern Virginia, Florida, Texas and California.
She isn't a nurse, but she's a newborn care specialist with over 20,000 hours of newborn care. She does not advocate using the term "baby nurse" colloquially.
"We do hire baby nurses, but they're actually nurses. That old school term can be really misleading," she said.
"A client asked the other day, 'Are they (her employee) nurses?' and I explained, 'We do have nurses on our staff but they're not all nurses.' And it's frustrating on our end and for real nurses who do take the time to go to school and get the education, but people just go around calling themselves nurses."
In fact, quite a few states, including New York, have cracked down on the practice of falsely using the term nurse and started issuing fines after incidents like unlicensed baby nurses giving parents advice that was wrong and even dangerous were reported.
The Board of Nursing in Arizona has taken a similar stance, actually placing some of these self-proclaimed baby nurses on an imposter list so they aren't mistaken for healthcare professionals.
For Almquist, if her employees aren't licensed nurses, then they're referred to as a newborn care specialists, doulas, lactation counselors, or whichever title that reflects their current level of training.
However, she loves to hire real licensed nurses and says they can earn more because they can offer more value, particularly in special circumstances--like for parents with sickly infants who require special care, for example.
For nurses who want to get into the "baby nurse" business, she says it's a great opportunity with great flexibility, no matter if a nurse is just in the beginning of his or her nursing career or toward the end.
Parents use baby care specialists anywhere from two weeks to six months, and sometimes, beyond that; there are many variations of care.
There are some nurses who do it part time, and some who do it full-time, whether they're working with an agency or work independently as a small business on their own.
"I have a lot of younger newer RNs that are working at the hospital and doing one or two nights at the agency. It's not as taxing. On the flip side, I have nurses who have maybe had children and they don't want to be in the hospital setting anymore, so they're working three or four nights a week,"Almquist said.
There are also nurses who are simply looking for a change of pace.

In Almquist's company, the majority of her RNs make between $25 and $35 dollars an hour, but it truly depends on the location, the company and the clientele.
Almquist said she knows of specialists in San Francisco for instance, who make $50 - $70 per hour, and they aren't even licensed nurses, so the possibilities are endless.
"Its an easier pace of work, you get to sleep when the baby sleeps, you certainly don't get to do that at the hospital. It's a huge factor for a lot of our nurses," Almquist said.
Nurses who are interested in dipping their feet into the baby nursing waters can try picking up a night or two at a local agency. Companies similar to Almquist's post job listings on job boards and sites like Care.com, sittercity.com. You can also post your own independent services on these sites or look for newborn care specialist agencies in your city using a search engine like Google or Yahoo.
Your experience and license will bring a lot of comfort to new parents, from day-to-day help like colic relief and formula feeding, to actually being present in the case of real health emergencies.
Many nurses find the work to be a nice calming change of pace that is far less taxing on the body and pays just as well, and in some cases, better than what they were doing prior.
So if you're ready for a new, less stressful way to put your license to use while earning a living, you may have just found your new calling in being a baby nurse.