Best Places to be a Nurse in the U.S.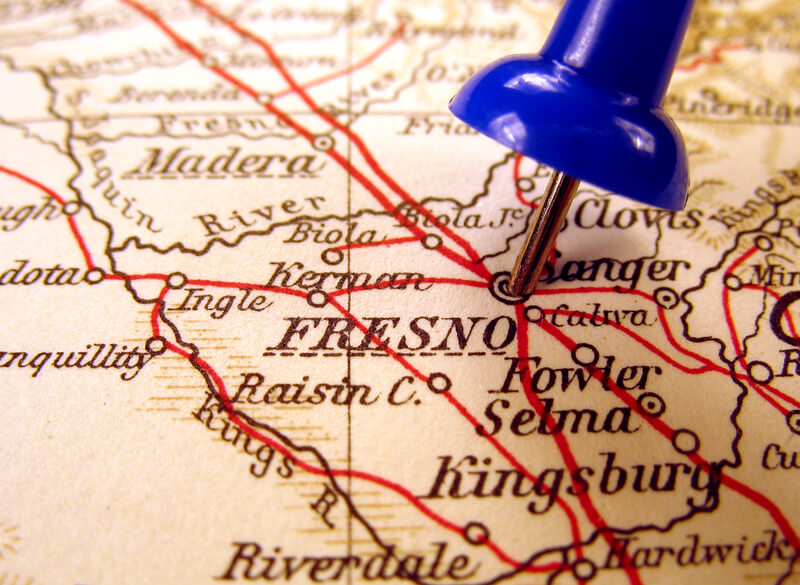 Longer life expectancies and health care advancements are just a couple factors contributing to the growing need for nurses. More qualified professionals are entering the health care field, so nurses are searching for jobs where they can get the highest possible nursing salaries.
Indeed, a job search platform that reaches 200 million monthly visitors, recently investigated nurse paychecks across the country to discover the places nurses make the most money. You can read Indeed's analysis here: Where are the Highest Paying Nursing Jobs?
Sacramento, Seattle and Portland are all on the list for the best cities to be a nurse. If you're a new nurse kickstarting your career, or looking for your next job, consider sending applications to these locations and more.
The cities on this list were ranked by calculating the average hourly salary for registered nurses in the US from 2015 thru 2016 by metro area as provided by the Bureau of Economic Analysis.
California
If you're looking for the best place to bring in the cash flow, California is hands down the best state to become a nurse. When Indeed ranked the top 15 cities where nursing salaries go the furthest, California cities made the list 9 times.
Out of all the cities in the country, the city where nurses make the most money is Fresno, California More than 956,700 people live in this metro area in California's San Joaquin Valley. If you land a nursing position in Fresno, you can expect to make nearly double the area's average income while living closely to Yosemite National Park.
Fun Fact: Fresno even ranked in the U.S. News & World Report's 100 Best Places to Live.
In order of average salary, here are the cities in California that pay nurses the most:
Fresno $81,344
Bakersfield $80,731
Modesto $80,368
Sacramento $76,870
Riverside $73,742
Oxnard $65,402
Santa Rosa $65,113
Los Angeles $65,092
San Diego $65,092
Portland, Oregon
Nurses can expect to make about $73,950 per year in this metropolitan area of 2.4 million people. On days off, sip your favorite cup of joe at a coffeehouse or stroll the 10,000 acres of public parks and other natural areas. Portland is known for a flourishing arts and culture scene. Whether it's music, theater or film, you'll surely have an entertaining event to attend when you're not in scrubs.
Phoenix, Arizona
Year-round sunny skies, high-end spa resorts and abundance of cacti are just a few reasons people are flooding into Phoenix. Americans are falling in love with this southwest city. Nurses working in the Valley of the Sun can earn about $72,550 per year in Phoenix. With beautiful sights like the Grand Canyon nearby, and adventures like hot air balloon rides, it's no wonder Phoenix was named one of the fastest-growing metropolitan areas.
Anchorage, Alaska
Despite stereotypes that Alaska is just for eskimos, the state northwest of Canada has far more to offer than ice fishing and dog sledding. Anchorage, Alaska's largest city, is actually home to nearly 300,000 people, according to the U.S. Census Bureau. More than 40 percent of Alaska's total population lives in Anchorage. Fun fact: the city did not get its first hospital until 1937. They may have been years behind on establishing an important medical facility, but they sure do pay their nurses well. Nurses in Anchorage earn about $68,160 per year. If you're an outdoor lover looking for high pay, consider looking for a nursing job in Anchorage.
Houston, Texas
This large metropolis in The Lone Star State is home to more than 2.3 million people. If you're interested in the U.S. Space Program or 19th century architecture, we're sure you can find some fun activities in the area. Nurses in Houston earn about $67,100 per year.
The state is in desperate need of nurses, too. Estimates show the demand for RNs in Texas will rise 86 percent by 2020 and the RN demand will exceed supply each year until 2030 in most of Texas, according to the Texas Department of State Health Services. Start ups such as Praos Health are creating an on-demand solution by transforming healthcare staffing with an 'Uber-like' mobile platform.
Seattle, Washington
Ah, Seattle. The Pacific Northwest city is known for being home to the tech companies such as Microsoft and Amazon. It is also a scenic area. Located on Puget Sound, Seattle is surrounded by water, thick forests and parkland. Visit the iconic landmark the Space Needle, picnic in the park or visit the original Starbucks location when you're not saving lives. Nurses can expect to make about $65,850 per year here. Seattle is surely a place to consider when you're job hunting for your next nursing job. It was even ranked No. 6 on the U.S. News & World Report's Best Places to Live list.
Atlanta, Georgia
History buffs can get lost in America's past while walking museums in Georgia's capital state. Atlanta past played an important role in Civil War and the 1960s Civil Rights Movement. The significance can still be felt today in the dozens of museums, monuments and historical sites. For nurses who are just looking for a fun place to live and work, Atlanta is still the place to be. Georgia Aquarium, World of Coca-Cola and CNN are all in downtown waiting to be explored. Nurses in Atlanta earn about $63,860 per year.
How does your home state compare to those on the list?
If you can be a nurse anywhere in the world, where would you go?
Share your thoughts with us in the comments below!
------------------------
You may also be interested in: