How to Prepare for the NCLEX Exam with BoardVitals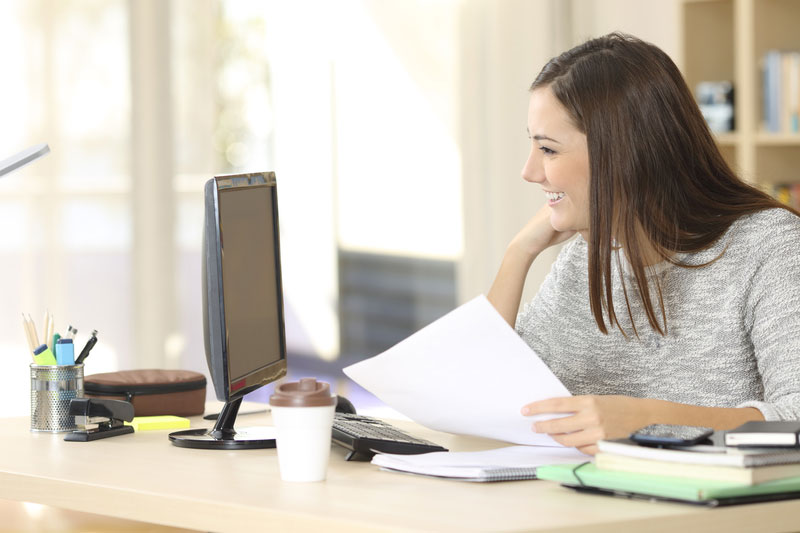 You may have graduated nursing school, but now you have another step before you can start saving lives. There's only one thing standing between you and your goal of becoming a nurse: the NCLEX RN exam.
With a 100 percent pass guarantee, BoardVitals helps you prepare for this important exam with the resources you need to excel.
The National Council Licensure Examination (NCLEX-RN exam) is a test used to see if someone is qualified to begin practicing as an entry-level nurse. The questions are designed to test the critical thinking skills a nurse needs to make educated decisions while on shift.
It's an important exam, but it's not easy to pass.
In 2017, more than 12 percent of NCLEX RN test takers who were taking the exam for their first time failed the test, according to statistics from the National Council on State Boards of Nursing (NCSBN).
The NCSBN retake policy allows candidates to test again after 45 days. Of the 30,830 total repeat test takers in 2017, more than 54 percent of them failed the exam multiple times.
Although a majority of those who take the exam pass on their first try — nearly 88 percent, actually — there are a large group of people who have trouble overcoming this hurdle.
How to Pass the NCLEX Exam
Creating a study strategy to successfully pass the NCLEX exam is a crucial step in achieving your dream to be a nurse. Stop draining yourself with unorganized, night-long study sessions and start studying smarter with BoardVitals.
BoardVitals helps you prepare for exams with question banks, evidence-based and up-to-date explanations, along with detailed feedback.
An account with BoardVitals allows you to track your progress with every practice test you take. The performance metrics track your score in each subject area and updates your percentile rank every 24 hours so you can also see how you are performing compared to your peers and judge if you're prepared to take the NCLEX. The program also allows you to flag questions you want to play close attention to while studying.
CEUfast's CEO and lead nurse planner Julia Tortorice reviewed BoardVitals. With experience working as a nurse executive since 1984, Tortorice knows the tools new nurses need to learn and show their skills for the nursing industry.
She said the exam-prep tools that BoardVitals offers are helpful for anyone preparing for the NCLEX.
"The questions are well developed to test knowledge and the question explanations are informative and clear," Tortorice said. "The flexibility of developing your own test to work on your weak areas helps focus your specific learning needs. The test analysis clearly identifies your individual areas of weakness."
The prep-test analysis identifies each test taker's individual strengths and weaknesses so you can spend your time studying the material you need to focus on most.
Ready to see the subject areas you can improve on? Get started now.
"Books and booklets offer no options to identify area of weakness and then focus on your weakness instead of covering areas determined by the test makers," Tortorice said.
Another disadvantage of books is they cannot be updated frequently like a website or online course can be. You may be learning inaccurate information if you're relying solely on books for study materials. According to the BoardVitals website, textbooks, articles and even many digital resources are already outdated when published.
By combining the best content from major publishers, faculty at the most prestigious teaching programs and specialists in the industry, BoardVitals creates an up-to-date training system for professionals entering the healthcare field.
When clinicians use BoardVitals they are able to rate the content and provide feedback. When everyone is contributing, you can access the best and most up-to-date content and information.
"BoardVitals is proud of the fact that our medical content is completely free of commercial influence," the website states. "Our content is unbiased and never developed in conjunction with or influenced by subsidies from pharmaceutical or medical device companies."
About the NCLEX Exam
Before you sign up for the NCLEX exam, you first have to apply for a nursing license with your state board of nursing. After the board verifies that you're eligible to take the exam, then you will receive an Authorization to Take the Test (ATT) with instructions for how to schedule an appointment. It costs $200 to take the test. You can download the 2018 NCLEX Information Flyer here.
The multiple choice exam uses Computerized Adaptive Testing (CAT) to gauge test takers' competence. RN candidates must answer at least 75 questions and LPN candidates have to answer a minimum of 85 questions during the 5-hour exam period.
The NCLEX exam will be scored on the computer you take it on and then the National Council's testing service will review it again for accuracy. It takes about a month to get the results.
In order to set yourself up for success, you must prepare for the exam appropriately by taking practice tests.
Sign up for a BoardVitals account and start studying for the NCLEX exam today.
------------------------
You may also be interested in: