Helping Hands Improve Health Worldwide With Volunteer Abroad Organization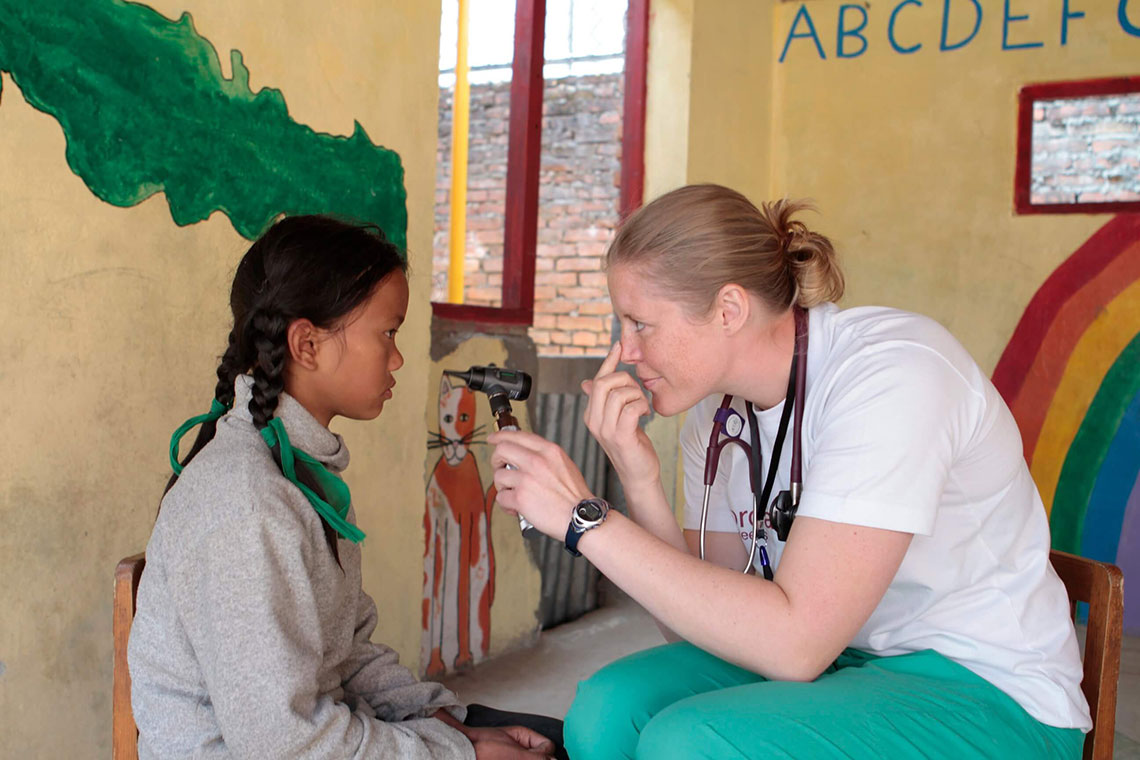 Photo courtesy of
A Broader View Volunteers
Conducting an eye exam in Nepal, organizing medical outreach brigades to rural towns in Guatemala and assisting a dental clinic in Peru are just a few ways volunteers are helping understaffed medical facilities worldwide. Through the nonprofit organization A Broader View Volunteers, hundreds of health care professionals are contributing their skills to improve health in countries that lack properly trained staff and resources.
For the past decade A Broader View Volunteers has been bridging the gap between needy organizations abroad and volunteers who want to make an impact while experiencing a different culture. Volunteers ranging from young students to mature professionals can join ABV volunteer programs to gain experience while traveling. They offer service trips in 24 countries focused on everything from sea turtle conservation to education so every individual can help with what they are passionate about.
They are constantly searching for trained health care professions to assist with public health projects and more. Multiple medical placements are available to medical students, PA students and dental students as well as all licensed medical professionals.
Co-founder Sarah Ehlers said each volunteer is given an opportunity to learn about providing sustainable health care to impoverished communities that would otherwise have limited access.
"In the villages and clinics and small hospitals of these developing nations, there is a place for educated, dedicated medical personnel," she said.
But, why volunteer abroad?
Help make a difference by providing an extra pair of hands in settings that struggle with limited resources and medical staff.
Observe how teams work together in resource-stretched settings and master flexibility in a challenging healthcare environment.
Experience a new language, culture and learn firsthand about the differences between the standards of medical practice in the developing world and the USA.
Confront different illnesses and treatments, not commonly experienced in the USA.
Expand your professional network, and build your CV by creating lifetime connections in your field and enriching skill.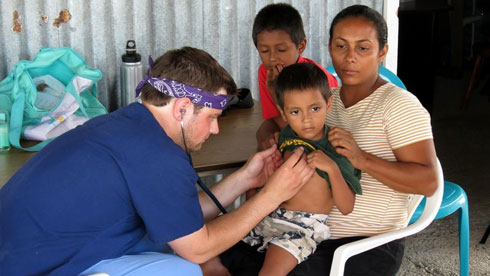 Lending a helping hand
Medical volunteers are placed in hospitals, rural clinics, HIV/Aids orphanages, elderly care facilities, rehabilitation centers and HIV-AIDS awareness programs.
Conditions in the medical facilities overseas are very different than what nurses and doctors experience in the United States. Facilities often lack properly trained staff, lifesaving medical equipment and even basic necessities such as gloves and bandages. This is the reality of the state of health care in poor countries and it can create a challenging environment at times.
Sarah remembers situations where ambulance services have even shut down temporarily because the hospital did not have funds to fix the cab alternator.
"With any foreign medical placement, ABV volunteers must be prepared for a challenging placement and be willing to readily adapt to any situation they face," she said.
Having trained volunteers on staff often expands services to more patients, increases the amount of medical testing and expands medication distribution. It helps keep people healthy and can even save lives.
Many volunteers have said volunteering was a rewarding experience.
Volunteer Rashmi Baragi said his faith in altruism and globalization was renewed while he volunteered in a medical facility in Guatemala.
"This was such a holistic experience combining volunteering, culture and language," said Baragi, 38. "I loved being able to do some good, while meeting warm, genuine people both local and from abroad. Human connections are really what makes us strong and this experience really solidified that."
Volunteering also helps build skills. Lisa Duong gained valuable career experience during her time in Nepal because she was able to play an active role with patient visits.
"While I volunteered at the hospital, I was very fortunate to have been able to observe five surgeries but also had the chance to interact with the wonderful doctors and nurses," said Duong, 31. "I was also able to perform several ECG's and sit in couple endoscopies. Nepalese people is fascinating and I personally feel that I have learned a lot grown as a person."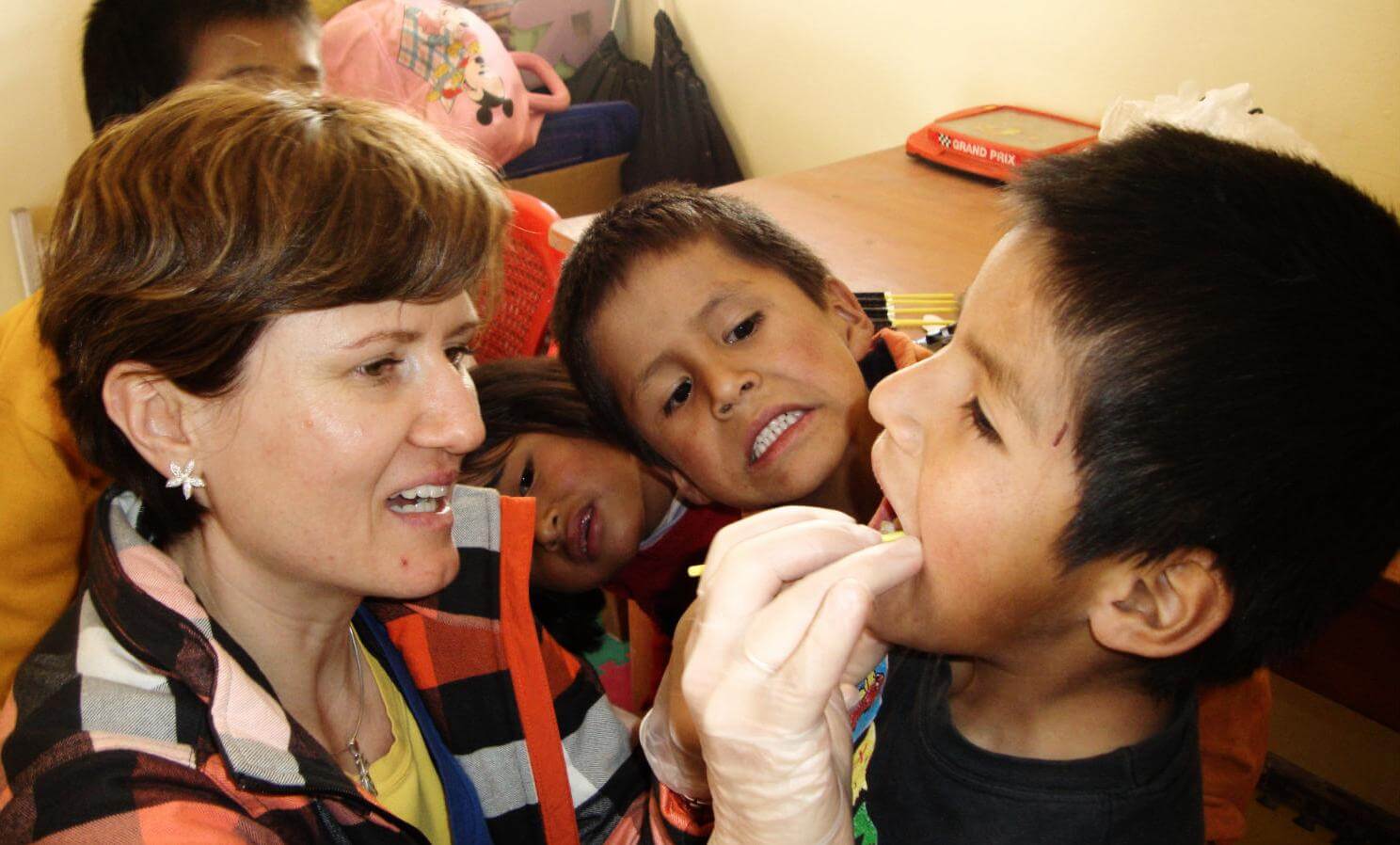 Once they start volunteering, they work 40-hour work weeks and explore on the weekends.
Programs range from one week to three months, but most volunteers sign up for a two week period. Medical volunteers have to submit their medical/nursing/EMT license when they apply to a program. The application process is fairly quick, usually taking three to five days.
Each program fee includes accommodation, two to three daily meals, airport pick-up and drop-off, in-country orientation, 24/7 staff support and pre-departure support. The donation helps support the programs, with 65 percent of fees going directly toward program cost. Volunteers can actually write off this cost on their taxes.
Airfare, visa expenses, vaccinations, Internet, laundry, special meals, daily transport, medical and travel insurance are not included, but many volunteers fundraise to cover these expenses.
The vision
Founders Sarah and Oliver Ehlers each grew up with a love for travel and explore new cultures.
After a trip to Chile, the couple realized the difference volunteers made in the lives of the orphaned children. Inspired to give back too, they researched various volunteer programs to discover the great cost. They wanted to create affordable opportunities to improve communities around the globe.
"As a middle-class American couple, it is not hard for us to see the need in many places in the world," Sarah said. "Traveling to places that would so greatly benefit by a helping hand made us see that with some effort on our part, we could make it happen."
It simply became the right thing to do for them.
So, now we ask you. Where would you travel to make your impact?