Next generation tech at Human Engineering Research Laboratories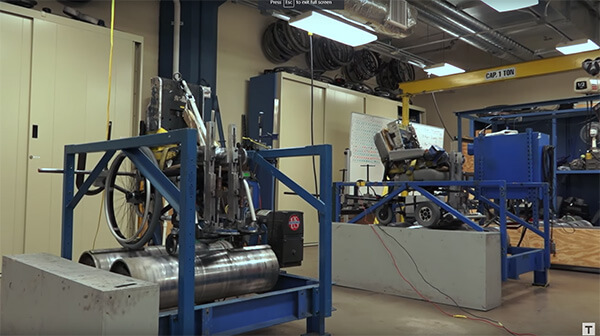 Air-powered wheelchairs, mobile-device-operated robotic arms, 3D printing and interactive kitchens are just a few innovative research projects forming in a Pennsylvania-based laboratory.
Building the next generation of assisted technology, Human Engineering Research Laboratories focuses on creating a world where all people with disabilities have mobility and function so that they can fully participate in and contribute to society. For more than 20 years, HERL has advanced clinical research and medical rehabilitation through a partnership with the University of Pittsburgh and the U.S. Department of Veterans Affairs.
The lab space includes a clinical laboratory, robotics laboratory, and a facility for prototyping and testing.
Interested in seeing it with your own eyes? You may not be able to test out these innovations for yourself, but you can watch Adam Savage's explore of the lab on video.
The industrial designer, best known as a former co-host of MythBusters and editor-in-chief of Tested, starts off by visiting the 3-D Virtual Reality room where engineers test a wheelchair in various environments.
There he discovers that those who are wheelchair-bound can use the tested technology to train proper wheelchair usage techniques.
With the help of a "smart wheel" on the wheelchair, researchers use data to analyze joint forces that are put in motion when the user is propelling on the ground.
This type of research helps to perfect and enhance the wheelchair experience to help those with disabilities live a comfortable life.
Savage also used the interactive kitchen, called the Cueing Kitchen, to make pasta during the tour. The kitchen is tailored toward assisting people with cognitive disabilities live a complete life. Cabinets and kitchen appliances are full of sensors designed to help someone get through kitchen tasks.
These are just a few of the creations coming out of the laboratories. HERL is a place where creative thinkers come together.