A Nurse's Guide to Black Friday 2015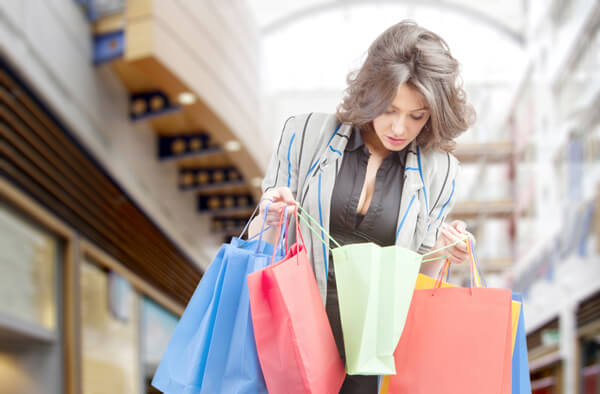 The Thanksgiving holiday is a time for family, friends and great food--but the following days are all about the biggest shopping days of the year: Black Friday and Cyber Monday.
From clothes and technology to entertainment and services, consumers can really clean up as companies offer their goods at a fraction of the regular cost.
While the hunt for amazing deals can be a fun, it can also be a stressful and crowded shopping experience.
We don't want our nurses to stress out or miss out, so we've created an official Nurse Guide to Black Friday and Cyber Monday featuring tips and deals that will be updated throughout the shopping holiday.
If you hear of useful deals or discounts for nurses that you don't see here, feel free to let us know and we'll add it on!
General Black Friday/Cyber Monday Tips
Black Friday 2015 kicks off on November 27, Small Business Saturday November 28 and Cyber Monday is November 30.
If you want the best chance of scoring hot items, you're going to want a game plan.
So here's what you do:
Make a List of Things You'd Like to Find
As you're walking through your favorite stores on Black Friday, it's very easy to get "shiny ball syndrome". This is the phenomenon that occurs when your attention shifts from one exciting thing to the other, or in this instance, one flashy deal to the next. This can lead to you purchasing things you either don't need, or missing out on the items you really want because someone gets to it before you did.
In order to avoid this, make a top 10 or top 20 list of items you really want, like deeply discounted scrubs, or regular clothes, for example. Focus on finding coupons or discounts for those items first and make a bee-line for them whether you are shopping at a store or making purchases online. This way, you'll avoid the dreaded "out of stock" message.
Sniff Out Ads, Prioritize Findings and Coordinate Shopping Trip
There are many companies that have already leaked their Black Friday and Cyber Monday deals and promotions, but one of the biggest jackpots for deals are newspapers (print and digital publications) on Thanksgiving Day.
You can highlight the ads you're interested if they're printed or copy and paste them to a computer document if these are online. Once you're done sifting through the coupons, identify the coupons that support the items you listed in your top 10 or top 20 list, make a note about where these items are and mark these items as "top priority".
Next, list the other ads that interested in and separate them into a separate category or categories, based on your own needs. For example "Cool Items for the House" or "Possible gifts for Co-workers", that way, you know to get to it if you have the time or energy, but if you don't, no big deal.
Group the ads my stores you plan to visit, in the priority they fall under and have them listed, along with supporting details (price, discount, etc.) in a notebook or in an app on your phone. This way you can cross off the items as you get them, or write notes about issues you ran into with certain items.
Plot out which stores you want to visit in an order that makes the most sense for you logistically. It is up to you to prioritize it by the variables that are relevant. Are their doorbusters that begin and end at a certain time? What's the distance from one store to the next? This can save you time and gas, a win-win.
Be Comfortable and Focused
If you plan to hit the stores on Black Friday, we suggest you get up early, eat a high-protein breakfast for energy, wear some comfortable clothes and shoes. In fact, scrubs and nurse-friendly shoes would be the perfect attire for the day. You can set reminders and/or alarms on your phones to keep you on task, with messages reminding you to:
leave your home or work within a few minutes to get started
remind you of the next door buster/time sensitive deal
Now on to the deals
BLACK FRIDAY/CYBER MONDAY DEALS
For Work
All Heart
Allheart.com is a well-known medical superstore with a large online selection of medical equipment, including scrub sets, separate scrub tops and pants (including fluid barrier and antimicrobial), lab coats, nursing footwear, clinical supplies, accessories like penlights, keychains and much more.
All Heart's clearance items are up to 80 percent off until 1/31/2016.
Here are a couple of deals available to you:
All Heart's Basic unisex scrubs pants in chocolate, olive and eggplant for 8.99
http://www.allheart.com/product.aspx?p=ahb2100clearance
Women's Antimicrobial Scrubs in pink, blue, dark blue and black for $18.99
http://www.allheart.com/product.aspx?p=afsset17clearance
Scrubs and Beyond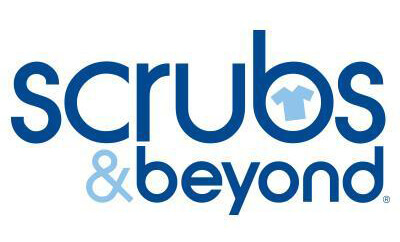 For those who shop at Scrubs and Beyond, you can free shipping using the code "WCJBKFRI" on Black Friday.
They've also recently rolled out their own scrubs uniform collection called, Beyond Scrubs.
"Inspired by the active medical professionals we're proud to have as customers, this innovative product line features a collection of scrub tops, pants prints and tees in a variety of bright colors, sizes and distinct styles," according to their site.
From now until 11/30, you get a free tote back when you purchase two or more pieces from their Beyond Scrubs line. http://www.scrubsandbeyond.com/
Nurseborn
NurseBorn.com is an online store that offers products created for nurses by nurses, including stethoscope holders, the ultrascope stethoscope, badge holders, books, shirts and more.
You can get free shipping on these products throughout the holiday season.
http://products.nurseborn.com/
Koi Designer Scrubs
For nurses who wish to infuse their work uniforms with a bit of fashion and flair, look no further than Koi Happiness. You can get 20 percent off their winter scrub fashions and an extra 20 percent off already reduced items using the coupon code "VIP". http://www.koihappiness.com/
Lydia's Uniform
Lydia's Uniforms is advertising up to 50 percent off for Black Friday. Their inventory includes scrubs, lab coats, jackets and tons of stylish nurse shoes to choose from.
http://www.lydiasuniforms.com/Scrubs/Black-Friday-Sale
For Nurses with Disabilities

ExceptionalNurse.com, a nonprofit resource for nurses and nursing students with disabilities will be giving away free ebook copies of "The Exceptional Nurse: Tales from the trenches of truly resilient nurses working with disabilities".
The offer will run on Amazon.com from Thanksgiving day through the weekend, Nov. 26-29.

Amazon
While they haven't released specific ads for their Black Friday specials, their Black Friday page is well underway with tons of deals being added daily. You can rack up on a ton of things for dirt cheap, like office supplies, scissors, medical tape, gauze, pen lights, toiletry bags, hand sanitizer, lotion, drink tumblers, shoe gel inserts and just about anything else you can think of. You will also find sales on electronics, video games, DVDs and more. If you're a prime member, will receive early access to more than 30,000 deals.
http://www.amazon.com/Black-Friday/b?node=384082011&nocache=1447693224393

Stethoscope
Affordable Uniforms is offering 25$ off of Littman stethoscopes. Just copy and paste the following code during online check out: 25lc3

Athletic Shoes and Apparel
If you prefer athletic shoes to typical nurse shoes, check out JCPenney this Black Friday. They're offering a 25 percent off discount on men's and women's athletic shoes and apparel.

For Your Health, Fashion and Self Care
Target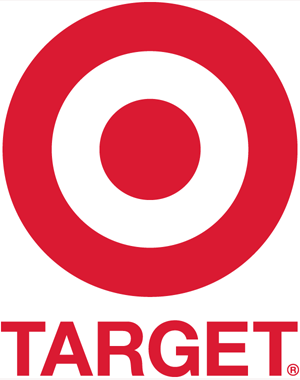 For all you target lovers, starting 6 p.m. Thanksgiving night, shoppers will save 40 percent off ALL clothes and accessories until November 28th.
Other items of note are the $25 deal on the Philips Sonicare Electric toothbrush (normally $70), and $8 e.l.f. holiday makeup sets.
*If you spend $75 Nov. 27, you will receive a 20 percent off Target coupon for Dec 3. - Dec. 14.

Wal-Mart
If you're hoping to step up your fitness level, check out Wal-Mart's Fitbit flex deal. They normally retail for $99, but go on sale for $59 on Black Friday.
The typical 10,000 a day goal may be pretty easy for you to reach since you're a nurse, but the great thing about Fitbit is you can customize it to your needs so it will challenge you.
Walgreens
If you have Walgreens' free Balance Rewards Card, you can take advantage of some nice deals on hair care, makeup and even bath sets, which are perfect for freshening up at work or a becoming a quick gift in a pinch.
$10 bath and body gift sets including Aveeno, Dove, Caress
Buy 1 Get 1 Organix hair care
Buy 1 Get 1 at 50 percent off professional hair care (Bed Head, Big Sexy, Chi)
2 for $1 bobby pins (originally $1 each)
20 percent off Oil of Olay products
40 percent off Revlon beauty products
Groupon
If you enjoy aromatherapy, you might appreciate this Groupon deal: $29.99 for an Ultrasonic Pure Spa Aromatherapy Diffuser. Your fragrances/oils will reach up to 250 sq. feet of your space, with up to 7 hours of steady mist.
https://www.groupon.com/deals/gg-purespa-ultrasonic-aroma-diffusers-1
Payless
Get 25 percent off anything you purchase from Payless stores on Black Friday.
Guess
If you enjoy Guess clothing, you can get up to 50 percent off of all clothes in the entire store from Nove. 25 through Nov. 27 ?and 50 percent off select winter clothes and accessories Nov. 28 through Dec. 1.
Their online deal offers 30 percent off regular priced clothes, shoes, and accessories Nov. 25 through Nov. 27 and get 50 percent off clearance items from Nov. 30 through Dec. 1 on guess.com.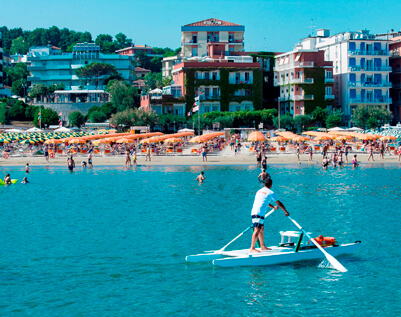 If anyone needs a getaway, it's nurses, so why not get it deeply discounted?
Expedia is offering Black Friday/Cyber Monday sales of up to 75 percent off including five-star hotels in Vegas, Riviera Maya and Puerto Vallarta; all-inclusive hotels in Jamaica and Punta Cana; a brand new hotel in NYC; and a very popular Waikiki hotel.
However, the sales can only be accessed through the Expedia app. It begins on Black Friday, beginning at 9 a.m. while supplies last. Travel dates range from Nov. 27, 2015- March 31, 2016.
Healing Hands Mobile Massage (Oklahoma City Area Only)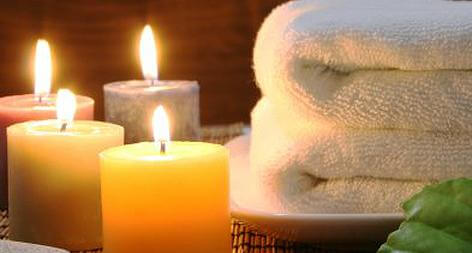 If you happen to be in Oklahoma City within 20 miles of 73070, you can treat yourself to a professional massage at a 30 percent discount exclusive to nurses only! Massages range from 90 minutes to 120 minutes.
http://healinghandsrelaxa.wix.com/healinghands-massage
For Your Entertainment

Amazon
Grab a Kindle e-reader for $49.99 (regularly $79.99)

WalMart
iPad Mini 2 16GB Wi-Fi for $199 (regularly $269)
Toshiba 14-Inch Laptop for $209 (regularly $249)
Canon EOS Rebel T5i With 18 MP for $649 (regularly $850)
GoPro Hero Action Camcorder for $119 (regularly $130)
Guitar Hero Live on PS4 for $69 (regularly $99.96)
RCA 7-in. Voyager II Android Ad-Free Tablet for $28.88
Kohl's
Canon EOS Rebel T5 Digital Camera – $400 (a $400 savings)
Samsung 40" HD 1080p LED Smart TV – $320 (a $210 savings – when the $90 Kohl's cash you earn is worked in it results in a $300 savings)
Office Depot
2 Google ChromecastHDMI Streaming Media Player for $50.00
Staples:

Did we miss anything? Be sure to let us email us at kristal.roberts@ceufast.com.